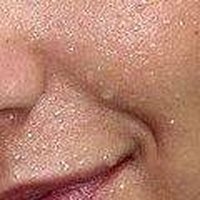 People sweat as a means of regulating their body temperature. Glands on the surface of the skin release moisture--essentially a saline solution--onto the skin. This process is called perspiration, or sweating. The water in the sweat, once released onto the skin by the sweat glands, evaporates into the air in the form of water vapor. In order for the water to evaporate, however, it requires energy. It gets the energy necessary by taking heat energy out of the skin. This is how sweating cools the body. It is also the reason that water, even warm water, makes us feel cold as it evaporates from our body as we get our of a shower, pool or bathtub.
Many normal people sweat a great deal. In fact, those who are extremely fit and lead an active lifestyle will sweat more easily and more profusely than those who do not. This is because the body of an athlete is adjusted to quickly release lots of sweat on demand to cool the body during vigorous activity. So the majority of people who sweat a lot simply sweat to maintain a proper body temperature. This is important because an overheated body will quickly break down. Symptoms of this are displayed when a person runs a high fever.
While most prodigious sweaters are perfectly healthy, excessive sweating can be a result of medial problems. Excessive sweating can be a symptom of side effects from prescription drugs, as well as diabetes, hyperthyroidism and many other medical disorders. There is also a disease called hyperhidrosis that is, in essence, characterized by nothing but extremely overactive sweat glands. If you believe that your sweating is truly excessive, or that there may be some underlying physiological issue, it's important to see your doctor or dermatologist as soon as practicable.