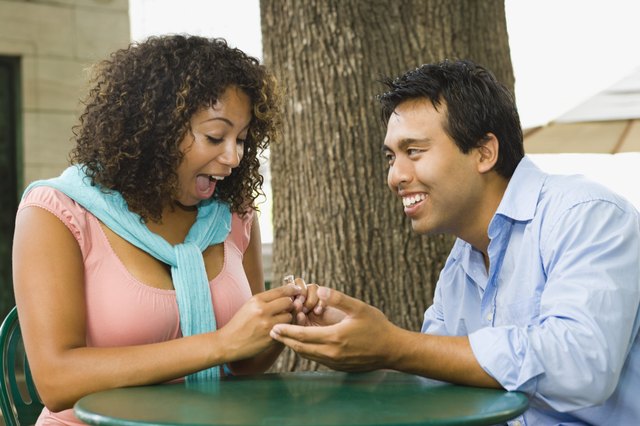 Couples need to spend time together in a variety of circumstances, so that they know they can be together harmoniously most of the time.

— Susanne Alexander, Relationship Coach and Author of "All-In-One Marriage Prep"
Before Susanne Alexander said "I do," she thought a lot about what she would do as a wife. But she didn't do it alone. She and her future husband evaluated their health, finances and family plans together to ensure they could successfully pull off a long-term marriage commitment.
It took planning to get it right.
"We began as friends, built a romantic relationship, prayed together and talked through many topics together along the way," said Alexander, a relationship coach and author of "All-In-One Marriage Prep."
"We spent time writing down what we wanted a marriage to look like to ensure we had similar visions," she said. And then, he proposed.
Couples often envision living happily ever after once one or the other pops the question, but in reality, planning and evaluating your compatibility and emotional readiness for marriage is crucial before the proposal.
Know Yourself, Know Your Partner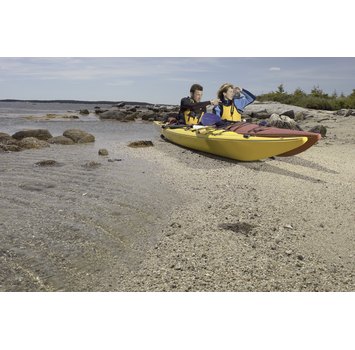 Most couples are fully aware that a marriage proposal can be a life-changing event. But sometimes the rush of being in love causes even the most logical person to enter into a commitment with blinders on, unaware of the potential stress involved.
In preparing for the proposal, the adage "To Thine Own Self Be True" is key, said Karol Ward, author and New York City-based psychotherapist. "If the persons involved in the proposing and receiving of the proposal are not in touch with what really matters to them – their bottom lines in relationships – then the potential for regret is down the road," Ward said.
Consider whether you can live with a mate who is not naturally affectionate or overly affectionate, a mate who prefers more alone time than you do, or a partner who has opposing life goals or beliefs. Think about how you negotiate differences or problem solve and whether differing styles will cause more emotional turmoil than you are willing to tolerate.
Ward suggests getting real with yourself and contemplating what matters to you in a long-term relationship. "It may appear to be unromantic to sit with yourself and list the five most important bottom lines that you want in your relationship, but it will actually add to the romance in your relationship," Ward said. "You will be able to fully engage and go forward because you know who you are and what you stand for."
Alexander suggests not only getting to know your own character but also your potential mate's. Is she truthful? Can he be faithful? Does she consistently show respect? Is he compassionate during difficult moments?
"Couples need to spend time together in a variety of circumstances so that they know they can be together harmoniously most of the time," Alexander said. "They also need to know how they resolve issues and rebound from difficulties between them."
Once you have that inner knowledge of yourself and your mate, you will be able to negotiate the rest, Ward said. "The best preparation for proposing is to have an honest relationship, first, with yourself."
It's About the Marriage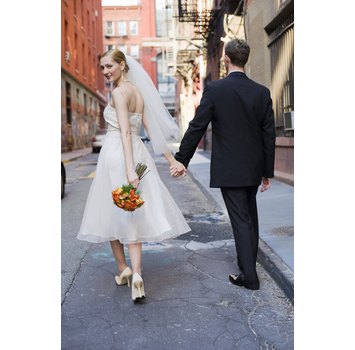 Before you put a ring on your finger, clear the air with discussions about life after marriage. Melody Brooke, a Texas-based marriage therapist, suggests couples discuss anything and everything related to their future as husband and wife. This includes living arrangements, finances, raising children, career goals and religious preferences.
Consider the following: How important are extended family connections and activities to you and your partner? Will you handle finances with separate or joint accounts? What are your plans for raising and educating children? How will you manage daily activities of life at home?
Finances tend to be a primary source of frustration for couples, according to Tina Tessina, a California-based psychotherapist, blogger and author of a number of self-help books. "Money is a big generator of problems, arguments and resentment in long-term relationships," she said. "Different financial habits -- one likes to save, the other spends more or doesn't keep track -- can generate fights. Whether you split expenses evenly or on a percentage basis, learn to talk about money in a businesslike manner."
Even decorating tastes can stir up conflict if a couple does not discuss preferences, Tessina said. "Different tastes may require creativity and negotiation to decorate a shared home that makes both of you comfortable," she said. "Negotiate before moving into your partner's established home. You may have trouble feeling as if you 'belong' in a home previously established by your partner, unless you participate together in reorganizing and redecorating it."
Even the smallest difference in thought can be a deal breaker. "You can tell if things are deal breakers if you feel tense when you imagine giving up that particular issue," Ward said. "If you do, then you know it's a deal breaker and not something you can fool yourself into ignoring."
Navigating Red Flags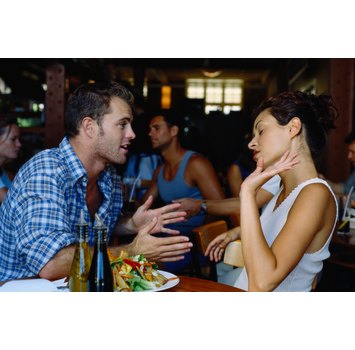 Communication is at the heart of any successful relationship, but it can also alert a couple to red flags that might affect the health of a relationship.
Psychologist Elizabeth Lombardo, author of "A Happy You: Your Ultimate Prescription for Happiness," said she thinks there are red flags that indicate a partner is not quite ready for a commitment.
A history of breaking up or even threatening to break up during the course of the relationship can indicate fear to commit. Vague expressions of how a mate feels about the other or refusal to discuss the future also can stop a relationship from moving forward, Lombardo said.
If your mate spends more time with friends than with you or is secretive about how she spends her time away, she might not be ready to commit.
Just because couples do not see eye to eye on a few issues or exhibit red flag behavior doesn't mean the relationship is doomed. According to Alexander, marriage preparation can be a key factor in providing the confidence couples need to make a commitment.
Marriage preparation courses offer assessment tests and activities for couples that might determine readiness for marriage and highlight obstacles with communication and intimacy.
"In many situations, anxiety about marrying can be high – there is a fear of failure and uncertainty about going forward," Alexander said. "Couples in these circumstances benefit greatly from going through a marriage education program that includes knowledge and skill-building components."
Tessina said couples must learn how to show love to each other to prepare for not only the proposal but the marriage itself. "Discussing how you give and receive love will improve your relationship and help you understand what makes each of you feel loved and how to express love effectively."
Photo Credit Creatas Images/Creatas/Getty Images Hemera Technologies/AbleStock.com/Getty Images Robert Koene/Photodisc/Getty Images
Promoted By Zergnet