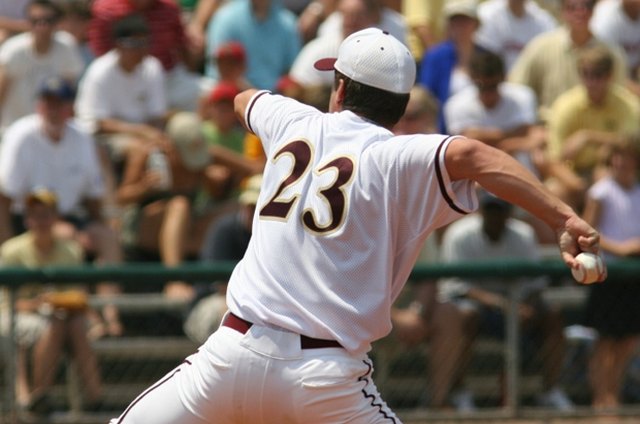 "It is a combination of the ambient temperature and not doing anything about it" that can lead to danger.

— Dr. Wally Ghurabi, chief of emergency medicine at Santa Monica-UCLA Health Center
A ball game in a stadium, a swim meet at an outdoor pool or a day at the race track: Watching a sporting event with family and friends under the noonday sun is a rite of summer. But when you add sun exposure to crowds and fun and maybe even alcohol, the results can be deadly. Heat can kill.
"It is a combination of the ambient temperature and not doing anything about it" that can lead to danger, said Dr. Wally Ghurabi, chief of emergency medicine at Santa Monica-UCLA Health Center.
In the United States, heat exposure led to 8,000 deaths between 1979 and 2003, according to the Centers for Disease Control and Prevention (CDC). This is more fatalities than all other weather-related causes combined, including hurricanes, floods, lightening and tornados.
Luckily, a little prevention can go a long way to ensuring an enjoyable day at the ball park remains just that.
Know the Danger
Heat-related illnesses including heat stress to heat exhaustion and, most seriously, heat stroke do not require record-breaking temperatures to occur. Temperatures between 80 and 90 degrees can be dangerous, especially when high humidity raises the heat index.
It is an issue that is not lost on anyone who operates a large outdoor public venue required for a sporting event.
Heat "is always a concern and safety is certainly the No. 1 issue when we have thousands of fans on site," said David Talley, spokesman for the Auto Club Speedway in Fontana, Calif. "We want to make sure they're safe and they return home safely."
Heat tends to build slowly and can lead a body to a point of no return. If the body is exposed to heat for a long enough period of time, it can lose the ability to regulate its core temperature, Ghurabi said.
The body's internal temperature can reach 106 or 107 Fahrenheit on a humid 90-degree day, creating a potentially fatal situation in which medical intervention is far less successful.
Factors such as age, weight or a medical condition like diabetes can compromise medical intervention even further.
"Tylenol and aspirin and all the other steps that we have to lower temperature don't work. The mechanism is totally out of whack," Dr. Ghurabi said. "The thalamus, the organ that is responsible for the temperature control center, gives up."
Ghurabi also said that seizure medication, sometimes needed for heat stroke victims, can be ineffective at this point.
Stay Hydrated
Drink plenty of water. In hot weather, it is essential to stay hydrated. Sweating is your body's key mechanism to keep cool, so maintaining that fluid supply is critical.
The CDC recommends you drink water before you feel thirsty. Sports drinks help restore the basic components of sweat and are a good choice, Ghurabi said, but he recommended against salt tablets for all but young healthy adults.
A cool beer may sound perfect on a hot day at a ball game, but drink responsibly. Alcohol hinders the body's cooling mechanism and causes frequent urination. "It's a double whammy," Ghurabi said.
Dress for the Occasion
Wear light-colored and loosely fitting clothing so air can circulate around your body and help keep you cool.
A hat is a must to help you keep cool, since your head contains many blood vessels, and sun block is always a good idea to decrease the effect of sunlight.
It is also important to take advantage of services the facility provides.
"We've got misters. We use (public address) announcements. We have information booths throughout the property at event time," said Talley of the Auto Club Speedway. "The care centers are very recognizable and fans know they can go there at any time."
You're there to have fun, so learn to keep your cool in more ways than one.
Take Action
What should you do if you are suffering from the heat while sitting and watching your favorite event? Get up and go.
It is a simple piece of advice, but could make the difference from a quick recovery and something more severe that requires medical attention.
"The ideal thing is to move yourself from the position you're in with some help to an area that is a little cooler and try to hydrate, slowly," Ghurabi said.
Ghurabi, who also is a consultant with the LA Marathon, said the method can also accelerate recovery.
"If someone is having some early heat exhaustion signs, hydrate moderately (while) standing and making them walk is a lot better than them lying down," Ghurabi said. "If they lay down, they're out."
You may miss a little of the action, but it beats missing a lot.
Photo Credit RBFried/iStockphoto.com wakila/iStockphoto.com Brainsil/iStockphoto.com
Promoted By Zergnet