Between 40 and 60 percent of loans originated here in the U.S. are conventional loans.

— Dave Zitting, Primary Residential Mortgage Inc. of Utah
Don't know your Fannie Mae from your FHA? Your pre-approval from your pre-qualification? If you're planning to shop for a home loan, it's vital that you school yourself on the pertinent terminology. With hundreds of thousands of dollars on the line, confusion about topics like equity or escrow will be of little help. The experts say there are some concepts and terms you should learn before you start the home loan search.
Getting Started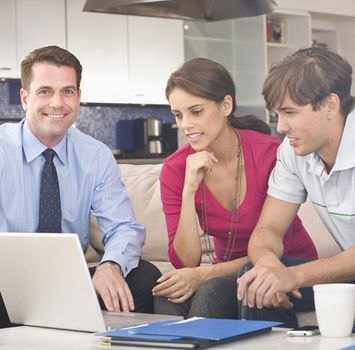 Before people can even attempt to make an offer on a home, they must have something official that says they can qualify for a mortgage. That's when you'll hear terms like pre-qualification and pre-approval being tossed around. Here's the difference, according to Barbara A. Carrollo-Loeffler, director of residential and consumer lending of New Jersey-based Provident Bank.
"A preapproval involves verification of income assets and credit," she said. "A prequalification is usually based on a conversation and is an estimate."
While both can be issued in writing, the preapproval will hold more weight because it goes beyond taking your word for it.
"Simply put, preapprovals and prequalifications help mortgage professionals determine the size of a loan someone might qualify for and at what interest rate," adds Dave Zitting, president and CEO of Primary Residential Mortgage Inc., in Salt Lake City.
A preapproval is a more thorough look at the consumer's financial situation after he has filled out an actual Real Estate Settlement Procedures Act application and allowed the lender to pull a credit report. After a review by an underwriter, the lender can tell the consumer how much he can borrow, the interest rate and the total cost of the mortgage, Zitting said.
"This process often takes place before the consumer has picked out a property to buy, as it can be a good gauge of what they will be able to afford," Zitting said.
Understanding Mortgages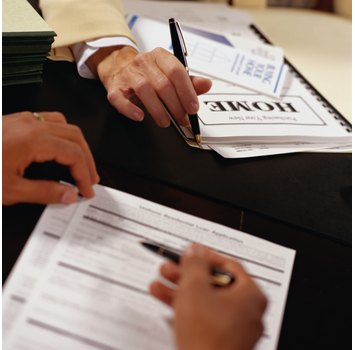 The type of mortgage a homebuyer gets depends on factors including how much is being borrowed, the size of the down payment and the borrower's financial status. Still, it's a good idea to have a general sense of the mortgages for which you may be eligible.
The most common mortgage is a conventional loan.
"Those refer to loans that fit the standards for Fannie Mae and Freddie Mac, which are government-sponsored enterprises," Zitting said. "Between 40 and 60 percent of loans originated here in the U.S. are conventional loans."
Zitting said these loans must be for less than $417,000. Once you borrow more than that amount, you are taking out a jumbo loan.
As for interest, mortgages can have either fixed or adjustable rates. The interest rates on fixed-rate mortgages will stay the same for the life of the loan.
A fixed-rate loan is usually for 10-, 15-, 20- or 30-year terms, says Carrollo-Loeffler. The time period is determined at the time of application.
Adjustable-rate mortgages have a fixed interest rate for a period; then the rate can adjust.
"After the initial fixed period, the loan will usually convert to a loan where the rate adjusts every year," Carrollo-Loeffler said. The caps on these rates vary for both the adjustment period and the life of the loan, and all of that criteria is up to the lender.
Borrowers who can't provide a significant down payment can seek a loan insured by the Federal Housing Administration. FHA loans only require 3.5 percent down, and the federal government insures the difference for a reason.
"Historically, lenders viewed consumers who could not pay at least 20 percent on their down payment as too large of a risk," Zitting said. "But, when economists realized how significant of a pillar housing is for the U.S. economy, they wanted to find ways to make it more available."
Getting a Good Faith Estimate
You should have a written Good Faith Estimate in hand before you settle on the home. The estimate will give you a detailed account of closing costs, says Michael Kidwell, loan officer at Fairway Independent Mortgage, Needham, Massachusetts. Closing costs include fees for lenders, attorneys and even third parties who got paid for appraisals and credit reports.
"The borrower should keep this form, as there are only a few circumstances that allow the lender to change the fees on this form," he said.
Repaying Your Loan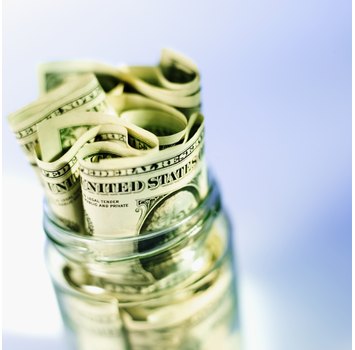 Ideally, the more money you can put toward the home, the less you'll owe and the more equity you will have. Equity is the difference between the value of the home and how much the consumer owes.
"If a property is worth $500,000, and the owner only owes $250,000 on the loan, it means she has $250,000 equity," Zitting said. "Likewise, if the owner owes more than the value of the home, they are considered to have negative equity."
If you can't come up with at least a 20 percent down payment, and you have a Fannie Mae or Freddie Mac loan, you'll likely have to pay private mortgage insurance (PMI), which helps protect the lender should you default on the loan. Once you reach 20 percent equity on the home, you can begin the process of having the PMI charges removed from your payments. (See definition of PMI in sidebar.)
In addition, most loans today are set up with the lender paying the buyer's monthly taxes and insurance. Therefore, the buyer will make a monthly principal and interest to his mortgage company, and one month of taxes and insurance that goes into an escrow account, says Kidwell. This account will be prefunded, so there's always money in the account when the tax and insurance bills come due.
Photo Credit Stewart Cohen/The Image Bank/Getty Images Comstock Images/Getty Images Keith Brofsky/Photodisc/Getty Images Stockbyte/Stockbyte/Getty Images
Promoted By Zergnet
Read Next: What Are Covered Loans?