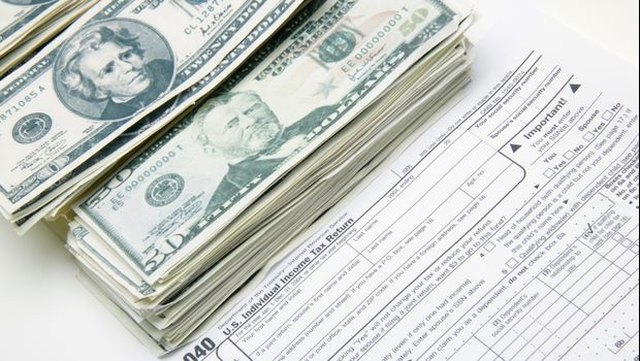 The hassles of tax day often inspire people to make fervent pledges to do better next year. But, like other New Year's plans, the best strategy on tax resolutions is to start early and never let up. Starting tax planning in January ensures you're better prepared to make tax-advantageous moves throughout the year. You'll know whether to accelerate or delay deductible payments, for example, and if it's necessary to request that Human Resources adjust the tax withholding on your paycheck.
The right resolutions can speed the tax return process, too. The Internal Revenue Service notes that the average taxpayer spent 23 hours working on his 2010 tax return. Taxpayers who needed to file a Schedule C for their own business or a Schedule E for owning rental properties, spent an average 32. With all the right records stored in the same place, you can easily shave off a few hours.
Naturally, tax resolutions can also be a money-saver. You'll miss fewer deductible expenses, make the right tax moves to save and -- if Uncle Sam still requires a big check -- be aware of it early enough to save up instead of paying late or putting the balance on a credit card.
There's nothing more frustrating or challenging than when you come to tax time and you owe more than expected or are getting back less than you thought.

Melissa Labant of the American Institute for Certified Public Accountants
Estimate Tax Obligations
"There's nothing more frustrating or challenging than when you come to tax time and you owe more than expected or are getting back less than you thought," says Melissa Labant, the director of tax, advocacy and professional standards for the American Institute for Certified Public Accountants. A tax preparer can use last year's info and known changes -- such as plans to buy a house or have a baby, as well as new provisions like the Medicare tax on investments -- to draft an income projection at the start of the tax year. Or, you can calculate a rough estimate yourself for free using the IRS Withholding Calculator (irs.gov/Individuals/IRS-Withholding-Calculator). The benefits are twofold, she says. You'll avoid a surprise tax bill and can decide early on about tax moves for the year.
Compare Alternatives
It happens in plenty of years: there's a sweet tax break (or six) that was available in the previous tax year and may be again if Congress decides retroactively to extend it. For example, as of late December 2012, the renewal of the sales tax deduction for itemizers was up in the air. Even though it ultimately got renewed, that won't always be the case. When a break is uncertain, it's best to weigh how it could affect your bill either way and adjust planning as needed, Labant says.
Track Deductible Purchases
Pledge to hang on to receipts for expenses that may be deductible. That can include things such as supplies for a home office if you're self-employed, or big-ticket items for a sales tax deduction, says certified public accountant Tim Abbott. Abbott, the accounting and tax manager at M.J. Vandenbroucke Inc. in Chicago, said you also need to watch unreimbursed job expenses, such as classroom supplies if you're a teacher, or uniforms if your job requires one.
"A lot of times when people start to think about it, they realize they are out of pocket several hundred dollars a year," Abbott said.
Save receipts in one place and make a note on each what might be deductible and why. If you wait until tax prep time to pull them all together from a shoebox of papers, some are likely to slip through the cracks.
"Looking at January's credit statement 13 months later, it doesn't seem as fresh as it might," Abbott said.
Note Cost Basis
Taxpayers who purchase or inherit investments may find preparation is faster come tax time if they document cost basis as they take ownership, Labant says. You'll just slow yourself down if you try to dig up all of that info when it's time to sell. For stocks you buy, the basis is the value on the exchange date. If you inherit stocks, it's the value on the date of the previous owner's death. For a gift, the basis is often that of the previous owner. That's why it's good to ask for those details while the gift-giver still has it in his records.
Pay Quarterly Taxes
If you have substantial investment income or you're self-employed, paying taxes quarterly instead of one payment in April can help avoid penalties, Abbott says. Taxpayers in that situation can file a new return quarterly or apply the method that uses last year's tax bill to estimate required payments. It may also be worth prepaying the fourth quarter's taxes, usually due in January of the following year, he says. State and local taxes paid in a tax year are often deductible, so prepaying accelerates the deduction.