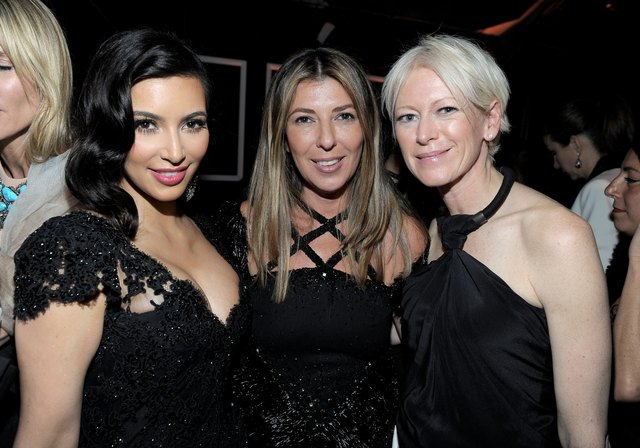 Everyone wants a flawless, radiant face, which comes down to choosing the right products to get that natural glow. That usually means making a choice between cosmetics that produce a polished matte look or a dewy and fresh shine. Truth is, you can wear either look once you consider your skin type and the occasion.
If you want to look your best and be on trend, you must mix your textures and finishes to get a perfect look that is balanced.

Jill Powell, Sephora PRO artist
Understanding the Base
The goal for any makeup look is for "skin to look like skin" said Kim Soane, director of global artistry for Bobbi Brown Cosmetics. The easiest way to achieve a healthy, natural-looking glow is to use a combination of matte and shiny products that complement your skin type.
"If you want to look your best and be on trend, you must mix your textures and finishes to get a perfect look that is balanced," said Jill Powell, Sephora PRO artist and key artist for New York Fashion Week.
The word "shine" in cosmetics is synonymous with unwanted oil. In this case, we're talking products that promise to deliver a dewy, luminescent or shimmery finish like "a shimmery highlighter, a glowing bronzer, frosty eye shadows or dewy foundations," Powell said.
A matte finish produces an oil-free, polished look minus the radiance. Powell says it also appears more high fashion than a shine. Shimmer-free powders are staples for a matte look, although liquid matte formulas give women with normal and oily skin a chance to experiment.
Skin type is the first consideration for matte or shine. A person with oily skin should not slather on a hydrating liquid foundation, just as a person with dry skin should not be a slave to powder.
Dry and mature skin types often look matte without any product. Soane suggests using a creamier product with a dew-like finish like a balm, a hydrating foundation or a tinted moisturizer paired with a cream blush. For really dry skin, the shine should come from the base because the skin benefits from the extra moisture. Matte foundations and powders can highlight dryness and make the skin appear tight and flat.
Matte powders are a staple for oily (and acne prone) skin types because they control shine. Soane recommends starting with an oil-controlling moisturizer, following it with a powder compact or a loose mineral foundation, and then applying a shimmery blush to the cheekbones to get a luminescent finish void of oil. Use blotting papers to spot treat oil during the day. Oily skin types may also get that lit-from-within glow with an oil-free primer with built-in luminizers underneath a loose powder.
Normal skin types have the best of both worlds. They can choose a shiny finish either on the cheeks or within their base layer. Soane suggests a loose mineral powder for a matte finish and a tinted moisturizer paired with a cream or shimmer blush for a natural glow. Spot control oil on the T-zone with a mineral powder and blotting papers throughout the day.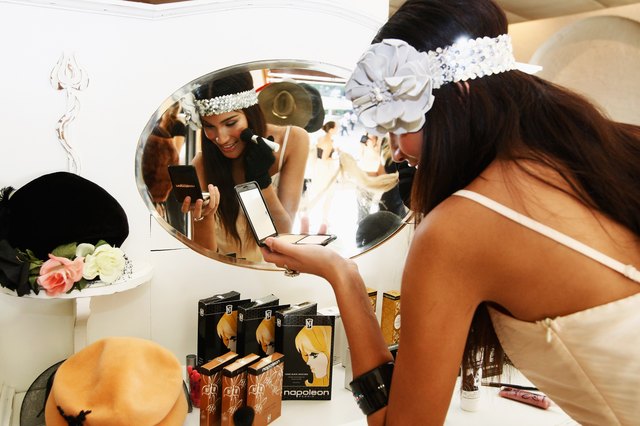 Eye Shadow
Matte outdoes shine for everyday use because, according to Soane, neutral matte colors are easier to apply and do "a great job of defining the eye." Dark or neutral colors are dramatic in a matte finish, while light shades create a soft effect on the eyes.
If shimmer is your pleasure, consider the texture of your eyelids first, especially if you have dry, oily or mature skin.
"Shimmery eye colors can reflect light, which will draw attention to the eyelid's texture," Powell said.
If that's a problem for you, Powell says to try a soft, neutral shimmer shadow in a brown, gray or cream to brighten your eyes by day. At night, she suggests upping the glam with a shimmery color over a matte one to create a "more compelling look."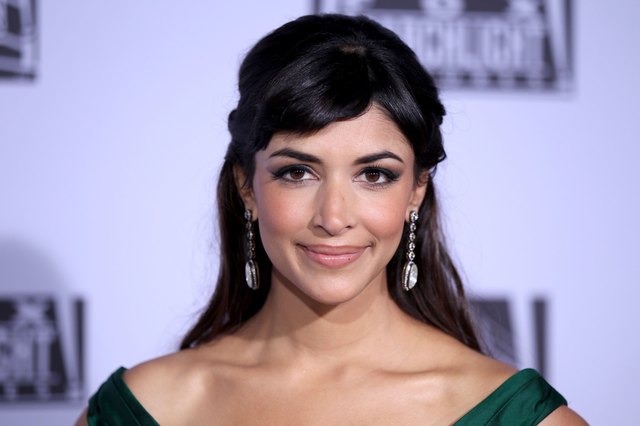 Lip Color
Glossy lip color isn't going anywhere. Lori Taylor, PRO lead artist for Smashbox Cosmetics, says the season calls for well-defined and even bold eyes, which pairs well with a matte lip in terms of balance.
"Lipstick is huge this season versus gloss. [The popular] shades are wearable, nondrying mattes," Taylor said.
Choosing between a matte or gloss lip color comes down to personal preference. Soane thinks a neutral creamy matte color is beautiful for daytime, and it can be topped at night with a high gloss or shimmer gloss. You will need to exfoliate and moisturize your lips because a matte color will highlight any chapping.
Glossy lips are an immediate attention getter. If you choose to make them shine, Soane says, balance it out by making your makeup more on the matte side.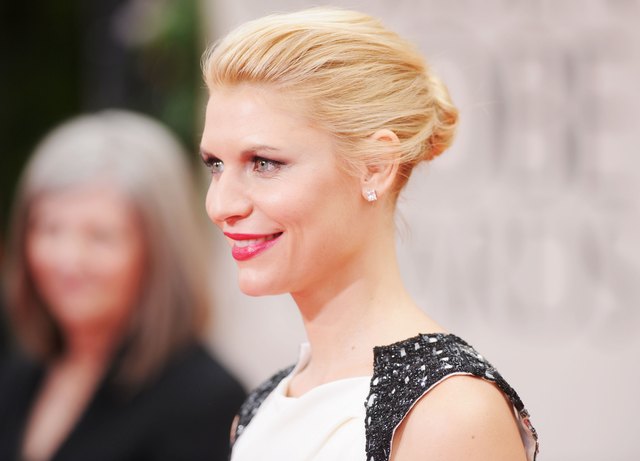 Day to Night
Minimalism is key for day. "Day makeup should be subtly radiant," said Taylor.
A person with normal and dry skin could wear a tinted moisturizer and a matte, gel or cream blush for a glow. Someone with oily skin could use a loose mineral powder and add a shimmery blush. If you like to wear red lipstick at night, try a sheer, glossy cranberry or a creamy matte berry by day to tone it down.
Soane says you want people to see your eyes before the eye shadow. Wear neutral matte colors by day and layer shimmery colors on at night.
The experts agree that either a shine or matte look works for night. The key is to amplify whatever look you use during the day. For example, Taylor says to layer a shimmery color over a matte eye shadow and add gloss over your matte lip that you wore during the day.
Matte makeup can look ultra polished, especially in dim lighting. The experts counter that with powder, a cream blush and low shine lips. Powell loves a matte lip with fresh, dewy skin and a glossy eye because it contains the right balance of shine and matte finishes.
All of the experts agree on one thing: You never want to be all matte or all shine because it does not look natural.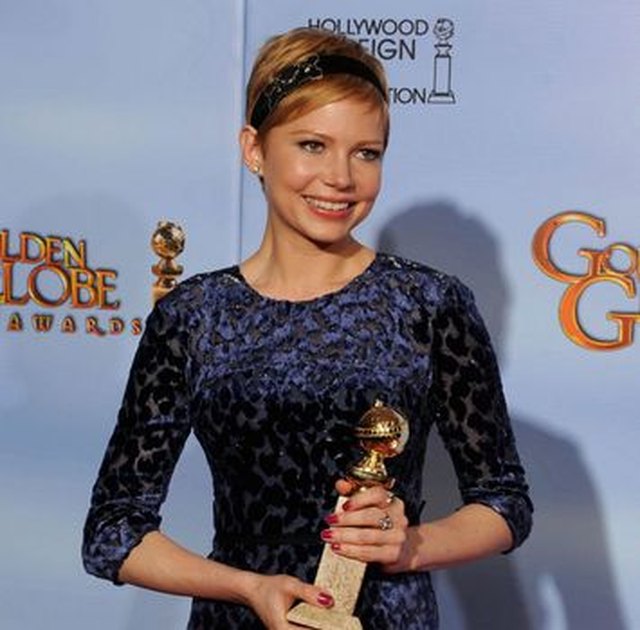 Do's and Don'ts From the Pros
Some of the experts have suggestions for what you should and should not do for general makeup. Kim Soane, director of global artistry for Bobbi Brown Cosmetics, says you should add shine to your cheeks. No matter what your skin type is, the shine should be more on your cheeks than on your T-zone. She also says to start with a neutral blush color, then put a little color on the apples of the cheeks. This will brighten the entire face and makes the color last longer.
Lori Taylor, PRO lead artist for Smashbox, says don't be afraid to try color on your lips and eyes, and don't match your makeup to your clothes. Your makeup should complement your outfit.
Jill Powell, Sephora PRO artist, says you should try a matte polish. Most nail polishes have a shine, so wearing a matte polish will make you more fashion forward. To reduce the appearance of texture on the skin, Powell says to go with matte shadows and complexion, and pair them with a glossy lip and cream blush.