While a lot of women don't give their bras much thought, the fact is that a bra can help make or break your outfit. This essential undergarment is the foundation of your look.
The right bra can lift your breasts -- and boost your confidence. So instead of just choosing a bra based on color or convenience, take a little time to understand how to select the correct bra.
Gone are the days of lumpy-looking bras. Now foams are super seamless, lightweight and contour to the body's shape for a more natural look.

Elizabeth Tigar, owner of Austin, Texas-based boutique, Underwear
If the Bra Fits
When it comes to bras, it's all about the fit. It's worth the time and effort to find a bra that fits you perfectly.
"We've heard it a million times, but it's time to start believing," said Jené Luciani, author of "The Bra Book: The Fashion Formula to Finding the Perfect Bra." "The proper-fitting bra can make you look thinner, younger, stand up straighter and give you the support you need, whether you're 15 or 55," she said in an interview.
If you don't know your bra size -- which consists of a "band" number and an alphabetical "cup" size -- your first priority is to learn what it is. Simply head over to your local lingerie boutique or the intimates section of your favorite department store and ask to be fitted.
Once the store professional determines your size, you should take your time and try on at least half a dozen different styles," said Luciani.
"It's important to go and get measured every six months or so, as our bodies -- and bust lines -- are always changing," said Rhonda Shear, creator of the Ahh Bra. "Wearing the wrong size can be both uncomfortable and unflattering."
Wearing the wrong bra size can also lead to some negative physical effects, including shoulder tension pain, upper back, neck and head pain, as well as poor posture, warns Ali Cudby, author of "Busted! The Fab Foundations Guide to Bras that Fit, Flatter and Feel Fantastic."
And a great-fitting bra doesn't just include the size of the garment; it includes the shape of it, too. "Shopping for your body type is important," said Elizabeth Tigar, owner of Austin, Texas-based lingerie boutique, Underwear.
If you have a more petite frame, stick with a demi-cut bra, which only covers a portion of your breasts. "It will maximize your assets without padding and won't leave you feeling like there's too much fabric in your bra," Tigar suggested. "For a curvier, fuller-cupped figure, look for moderate- to full-coverage bras for the best support and look underneath clothing."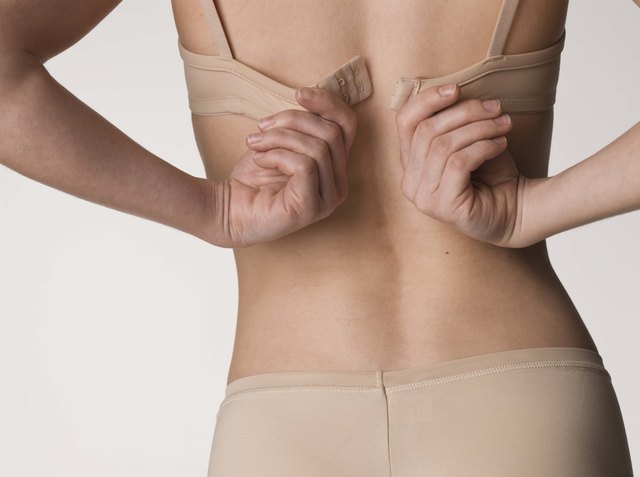 Material Girl
The bra you're wearing today is a whole lot different from the one your grandmother wore. There have been some amazing advancements in the materials used to construct these undergarments.
"The first bras were made from a cotton-based material and then nylons and satin," Luciani explained. "Today, there are many more fabric options from which to choose, offering benefits from increased durability to better stretch."
The first major innovation in the bra world was the use of Lycra, a stretchy synthetic spandex-based fiber known for elasticity, says Luciani. "Not only has Lycra improved comfort and flexibility, but it's also given the wearer increased durability."
And while Lycra is the fabric of choice for many bra manufacturers, others are turning to more sustainable options. "Eco-friendly fabrics like those made from renewable sources such as bamboo, which is the fastest-growing woody plant on Earth, are being used in bras simply because they are better for the environment," Luciani added. "The same is true for soy-based fabrics … [which] offer a cashmere-like softness that is 50 percent more absorbent than cotton."
Other major innovations in bra materials have to do with one particular part of the garment: the cup. More specifically, the creation of the molded cup entirely revolutionized the bra.
"Probably the biggest advancement has been in the way of the molded cup," Tigar said. "Gone are the days of lumpy-looking bras. Now foams are super seamless, lightweight and contour to the body's shape for a more natural look."
In fact, foam itself was a major improvement in the bra world. "Many bra cups today are lined with thin stretch foam, made of nonallergenic material, rather than fabric," Luciani said. "Foam is what allows molded-cup bras to retain their shapes at all times while maintaining a smooth appearance under tops."
Some bras have even gone so far as to use memory foam for a super-soft and comfortable fit. "The same material you love in your mattress can now be found in your bra," Cudby said. "A thin layer of memory foam in a bra cup warms to your form, literally. The benefit is a more natural shape and less gapping in the cup than with traditional-formed bra cups."
In push-up bras, padding has also shifted over the years. "Instead of thick, bulky padding, manufacturers have been experimenting with more natural-looking options," Luciani said, noting that some bras now use gel or air pockets to add some extra oomph, while others use "gradual" padding, which is thicker at the bottom of the cup and thins out as it nears the top, so it offers a boost without the bulky look.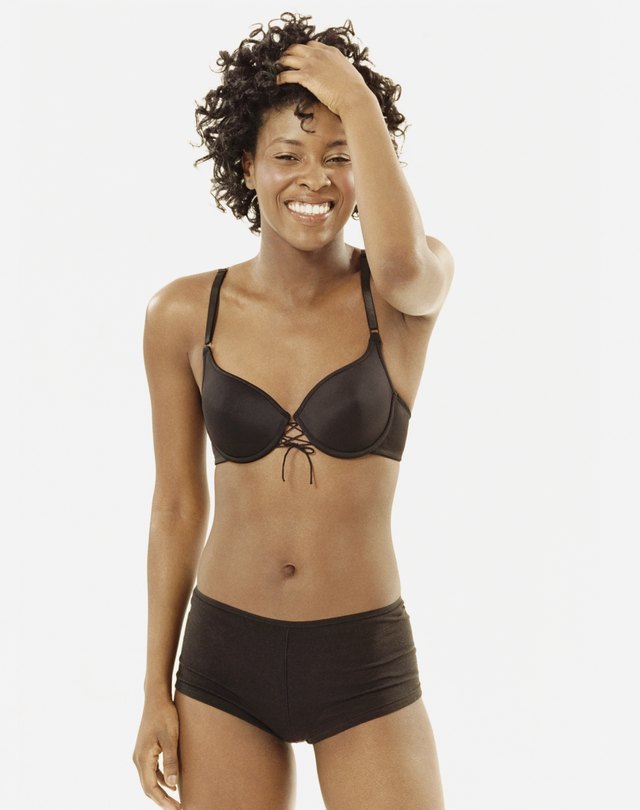 Hi-Tech Bras
No matter the size, shape or fabric, bras have certainly come a long way from their uncomfortable, restrictive and ill-fitting beginnings.
"Each small advance has been more like an evolution than a revolution, simply because it's an improvement upon what's already out there," Luciani explained.
The invention of multiway bras is one of the simpler innovations that has made a big difference for many women. "On these bras, straps are detachable so you can wear them a variety of ways: halter style, strapless, cross-back, one shoulder," Luciani said. "By doing so, it replaces the need for several different specialty bras to accommodate everything in your closet."
There are also bras now that use a laser-cutting technique to prevent fabric from fraying and to eliminate the bra edge, allowing the bra to lie flush with the body and become "invisible," says Luciani. This same technology is being used in underwear to eradicate visible panty lines, too.
To the delight of many women, bra designers have also found a way to hide figure flaws, like back fat. Brands like Spanx are designing these figure-shaping bras, which are made out of the same material as a pair of control-top pantyhose, so it flattens any unsightly bulges.
Despite all of these innovations, bras still have a long way to go to reach perfection. Luciani says that women continue to search for a bra that they can fully modify to fit their needs. "We need a bra that women can customize in their homes while getting ready," she explained. "With a snap here and a clasp there, it'd be great if you could adjust the bra in such a way that it would feel like it was made specifically for you."
Athletic Bra Technology
Women should have high expectations for their sports bras -- as sports bras are essential to keeping breasts healthy during physical activity.
"Breasts are made up of delicate tissue and ligaments," said Renelle Braaten, president and founder of Enell, makers of the Enell Sports Bra. "The force [of exercise] can cause damage to the breast tissue and ligaments, therefore causing pain, discomfort and premature sagging." That's where sports bras, which offer much more support than traditional bras, come in.
So what should you look for in a sports bra? For Shannon Harlow, creator of the Belle Curves sports bra, it's all about comfort and appearance. "Ideally, women want a bra that reduces overall breast movement, while still allowing them to keep their curvy, girlish figure," Harlow explained in an interview.
But keep in mind that finding a great sports bra isn't all about scoring the most stylish option on the market. "More and more women are looking to their sports bras as a highly functional piece of equipment in their workout lineup instead of being worried about making a fashion statement," Braaten said. "Fashion is always a consideration, but we feel women want, deserve and should have sports bras that perform and work as hard as they do."