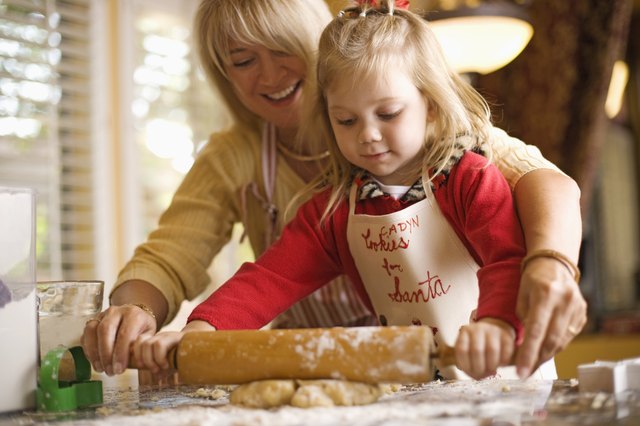 Many of us feel confused, even ashamed at times, for feeling less than upbeat this time of year.

— Dr. John Duffy, Chicago-based clinical psychologist
Even though Christmas cards and family portraits portray an image of a season of joy, the holidays often lead many on an emotional roller coaster ride that can easily run off course. From the hustle and bustle of shopping to preparations for family get-togethers, the spirit of the season can dwindle without the opportunity to recoup.
Managing your emotions and a sense of normalcy for your family is just as important during the holiday season as it is throughout the rest of the year. If you're feeling stressed out, change your outlook this year by learning how to de-stress and enjoy the holidays, despite the chaos around you.
Sources of Holiday Stress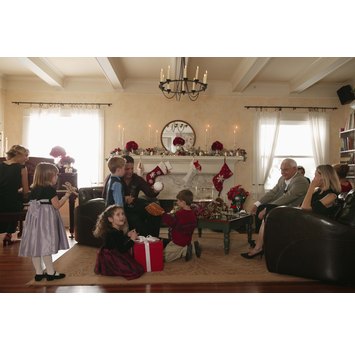 It's easy for families to feel stressed during the holidays. Between the financial strain of making sure there are gifts under the tree and managing time while bustling from one gathering to the next, it becomes much harder to stay calm in the holiday storm. Both external and internal pressures sometimes make it difficult to spread holiday cheer, said Dr. John Duffy, a Chicago-based clinical psychologist. "Culturally, we have a terrible time managing the stress of the holidays because we are told over and over again, by the media and the Christmas cards we receive, that this is supposed to be this protected time of excessive joy," Duffy said. "So, many of us feel confused, even ashamed at times, for feeling less than upbeat this time of year."
Family matters and commitments often cause the most stress during the holidays, Duffy said. "Many of us dread getting together with family because of ongoing battles and other unfinished or never addressed family matters," Duffy said. "Overcommitment comes next: Many of us lay too much on our plates, with regular work schedules, work parties, get-togethers with family and friends. This can result in an enormous degree of stress."
Unfortunately, Christmas often prompts many to think about obligations they feel they should participate in, yet dread. As a result, the holidays foster unhealthy family relationship patterns that continue year after year, said family therapist Sharon Rivkin. "The holiday season creates a lot of 'shoulds,' such as 'I should see my parents or siblings because, after all, it is the holiday season,'" Rivkin said. "There is no rule book that says we need to be with our families during the holidays or how long we need to visit them. If things are simply too stressful with your family, either don't arrange a visit or limit the time you spend with them."
Managing Holiday Stress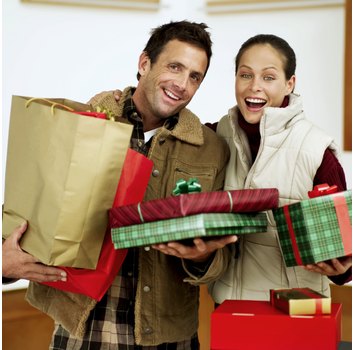 When stress gets the best of you in December, it may be time to take a step back, slow down and refocus. Jeremy G. Schneider, a New York-based family therapist and father of 9-year-old twins, said he struggles with balancing not only holiday gatherings and shopping but also four family birthdays in December. "There's pressure to get gifts, there's financial pressures to somehow pay for it all, there's obligations to family and friends and work parties and we lose sight of what the holidays are about," Schneider said. "But that has made us focus even more on taking time out for ourselves." Schneider opted to take his family on vacation during the holidays one year to slow down the stress of the holidays. "We went to Disney World to get away from it all and just spent some time together, the four of us."
Finding ways to minimize the cost of Christmas has also helped the Schneiders reduce stress and maintain holiday cheer. "We do things to minimize costs, such as a Secret Santa-like gift giving, so we don't buy presents for everyone in all of our families, and we set a strict limit to the price of the gift."
Taking a close look at your holiday expectations may also keep your emotions in check. The excitement of the holiday combined with expectations can be a dangerous mix for your well-being; therefore, Duffy recommends managing your expectations. "Chances are that the gift giving, meal planning and so on will not go perfectly. Everyone may not get along perfectly well either," Duffy said. "We need to accept that before the fact."
Another way to de-stress is by bringing out the humor of the holidays. Tell stories about holidays past, those that have gone beautifully and those that have not been quite as picturesque -- like burned lamb chops for Christmas dinner. Duffy notes: "In the rearview mirror, these are almost always good for a communal laugh."
Prioritizing your holiday schedule may also help to slow down the emotional roller coaster ride in December. Stuart Kaplowitz, marriage and family therapist, recommends establishing a realistic schedule that works for the entire family. For instance, prioritize family and neighborhood parties, school plays and work obligations in order of importance. If activities conflict or make for a hairy schedule for that day, consider only attending one or just making a brief appearance at another. "Look at what might be pushing it for your family," said Kaplowitz. "You do not need to justify why you cannot stay at an event. Instead, focus on how wonderful it is to get to stop by and see everyone."
It all boils down to taking care of your mental health during a stressful time of the year. This may entail making a list of things you must do to make it a good holiday or asking for help when you need a break. Learning how to say 'no' is a start: "Take care of yourself and just say 'no' if you really can't do something. At busy times of the year, we tend to forget about ourselves," Rivkin said. "Remember, if you're stressed and not taking care of yourself, it will be difficult to take care of your loved ones and enjoy the holiday activities."
Photo Credit Jupiterimages/Brand X Pictures/Getty Images Jupiterimages/Comstock/Getty Images George Doyle/Stockbyte/Getty Images
Promoted By Zergnet