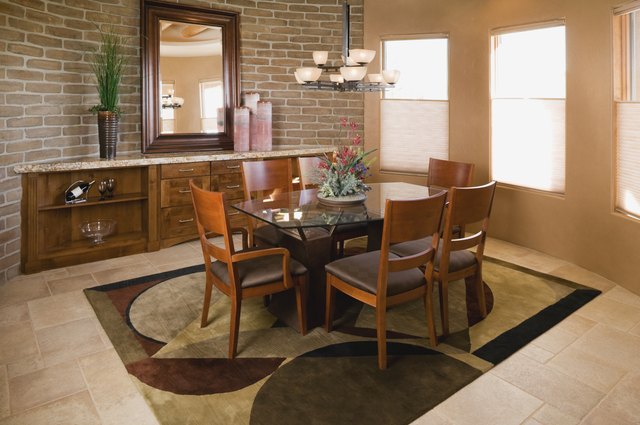 You need something special for any room. Add photographs or art that is special to you and your family.

— Cindy Young, owner of Decorating Den Interiors in San Francisco
Before the table can be set, the cuisine savored, and the conversation relished, a host must create a dining room conducive for such appetites. The quintessential dining space provides a comfortable yet accessible environment according to Cindy Young, owner of Decorating Den Interiors in San Francisco. With a few key additions, any formal dining room can become a great dining room.
Lighting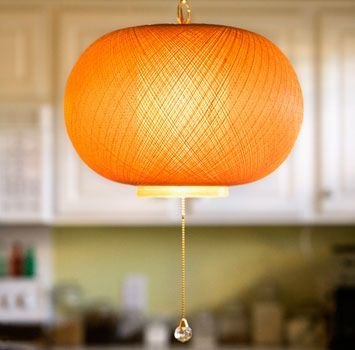 Dining rooms should be comfortable spaces, and lighting is an important element to consider.
"Lighting is really key for creating an intimate dining setting," Young said. "You want to incorporate soft, warm light."
If you are lucky enough to have a fireplace, Young said it should be lit for the party. If you don't have a fireplace, put floor lamps around the dining space. Some buffet lights and candles for the tabletop may also give the area some mood lighting.
"You want to establish light around the room for levels and layers of light," Young said.
Two chandeliers, particularly those that can provide incandescent illumination, are superior choices for overhead lighting, said Ivette Arango, owner of Ivette Arango Design Inc. in Miami.
Arango strongly suggests overhead lighting with a dimming option. That option can create the perfect lighting at any time of day.
Deep Colors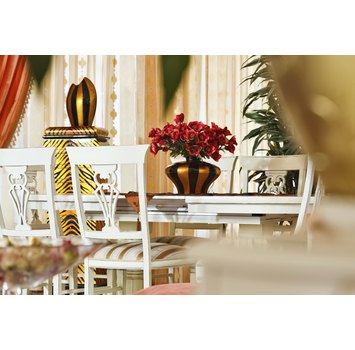 You want to give your guests the sensation of dining in a rich environment. Arango said striped fabrics and luxurious brocades create a sense of opulence. She recommends maintaining a color scheme and aesthetic consistent with the rest of your home, but leaning toward warm, dark colors in the dining room.
Young agrees. She advises people to avoid cooler shades.
"Stay away from blues, because psychologically people associate them with mold," she said. "Stay away from deep, cool colors and stick to your reds and your yellows."
She suggests that those with bold tastes fuse metallic accents into the color scheme.
"Add fabrics or window treatments that have sheen or shimmer," she said. "One-hundred percent silk is good for that."
If you utterly love cool colors and plan to use them no matter what, Young recommends gray and silver. They can form an "elegant and classic" color palette.
"The main thing is you want a dining space to feel relaxed and enjoyable … so you don't want anything overwhelming to the eye," she said. "Avoid a lot of contrasting colors."
Table and Chairs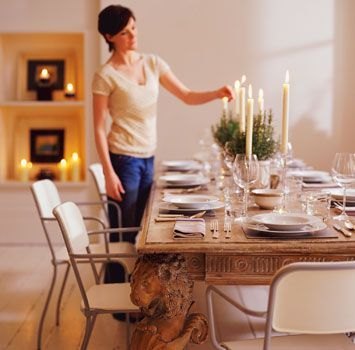 Experts have a hard time advising people on dining room furniture because the size of the area is a major factor in which table shape is best for the room.
"It really depends on the size of the room and your goals for entertaining," Young said.
Both designers said round tables are generally better for small dining rooms. Additionally, a round table creates a greater sense of openness, whereas a rectangular table lends a more formal air.
"Round tables are more inviting to talking; people are more on the same level," Arango said. "Usually, with a round table you see faces better, you talk better."
Ideally, there should be 2 feet of space for each of your diners. For a round table, that space should be at least 8 feet wide.
The designers recommend incorporating some sort of furniture that complements the table and chairs. Some options include a credenza, china cabinet or serving board.
"That way, you can have the coffee or dessert at hand but not have everything on top of the table. It makes serving easier," Arango said.
At all costs, avoid creating a cluttered space that is cumbersome to guests sitting down or getting up from the table.
Accents
Arango and Young say unequivocally that a few extras can help make a dining room perfect. A well-placed mirror will open up a small dining space and accentuate the lighting. If mirrors are not your thing, Young suggests adding tasteful yet unique artwork to provide the space character.
"You need something special for any room," she said. "Add photographs or art that is special to you and your family and that can be a conversation starter."
Another smart choice is hardwood, tile or marble flooring with an area rug. A hard-surface floor is easier to clean, and the rug gives the room an extra bit of charm.
"Plus, (the rug) gives you more flexibility in redesigning the space," Young said.
She suggests a square area rug under a round dining table "to give some shape variability differential to the eye."
Young said there should be 30 inches of space behind each chair. That should give the chair enough sliding room so it does not come off the carpet.
Photo Credit Jupiterimages/Comstock/Getty Images Getty Images Photo_HamsterMan/iStock/Getty Images
Promoted By Zergnet