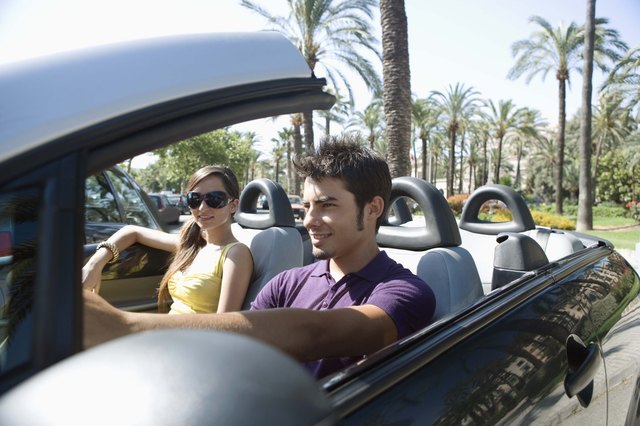 Here's the scenario. Friends are visiting for the holidays. While you are in the kitchen, busily preparing the evening's scrumptious meal, one of your friends offers to drive to the store to pick up an ingredient you forgot. You unhesitatingly hand your car keys to him. Minutes later he calls with bad news: He's been in a fender bender in the grocery store parking lot. The second question that arises — after you have determined no one is hurt — is this: Is the damage to my car covered by my auto insurance policy even though my friend was driving rather than me?
It's about standard in every state that the friend driving your car is covered.

Bob Hunter, director of insurance, Consumer Federation of America
Read the Fine Print
Perhaps you have had such an experience, or have wondered about multiple drivers and your policy. The answer lies in your home state's regulations, the specific details of the accident and the specifications of your policy, says Loretta Worters, vice president of the Insurance Information Institute, a New York City-based industry trade group.
"It really depends on the situation," Worters said. "In most cases if a friend or say a relative from out of town borrows the car, they are an unexpected driver, (and) … most likely would be covered under what's called 'permissive use rules' and the owner's liability under a standard form policy."
Implied Permission
Permissive use in the auto insurance industry refers to an automobile owner providing either explicit or implied permission to another person for use of a vehicle. "Most states have statutory language requiring insurance policies to extend the liability coverage of your auto insurance policy to a driver who is permitted to use your car, with your express permission or where by your conduct, permission can be implied," Sheila Sullivan, an attorney with the Indiana law firm Flynn & Sullivan PC, writes in her law blog.
It sounds simple enough, but the sticking point is how each state determines permissive and implied use, and it varies from state to state, according to Sullivan. Some states go even further by narrowing down the types of permissive use, which makes it that much more important to know the limits and extent of permissive use in your policy.
Essentially, as long as a driver obtains the vehicle owner's permission to drive the vehicle, the owner's policy will provide coverage. If the driver is independently insured, his policy would provide secondary coverage if the owner's policy did not fully cover the damages.
"It's about standard in every state that the friend driving your car is covered," said Bob Hunter, director of insurance for the Consumer Federation of America, a consumer-interest advocacy group based in Washington, D.C. "But you should always be fully aware of the full terms of your policy. If you're worried about it, write a letter to your insurer requesting information — but be sure to make it clear there is no claim, that it's just for information."
Understand Your Policy
Of course, whenever dealing with legal situations there could be a million different details that affect liability. The website lawyers.com touches on some of these scenarios. What if you let someone drive who has a driving record littered with offenses? What if one weekend your driving-age son lets his friend take out your sports car à la Ferris Bueller, and rear-ends another car? If your son lives with you, he likely would be covered; someone to whom he lent the car would not be covered. An owner might be considered negligent if he was aware that a person was unqualified to drive — because of intoxication, for example, incompetence or past driving history — but allowed him to drive anyway. This negligence on the owner's part might prevent policy coverage. According to lawyers.com, "An owner's policy might not cover injuries and damages that are the result of an accident if the driver's negligence (failure to use reasonable care under the circumstances) caused an accident or if the vehicle owner was negligent by allowing the driver to operate the vehicle."
In some states if a friend makes a material deviation from what you gave him permission to use the vehicle for, an accident while doing so might not be covered under your policy. Additionally, Worters says, some low-premium policies cover only the owner, so it is really important to be informed.
A completely separate set of rules govern businesses — even a mom-and-pop operation with a work van that an employee drives, or any work-related driving. Employers should review their policies and if necessary consult their agents if they require clarification.
"You really need to find out from your insurer what type of coverage you have," Worters says. The world is filled with many different insurance products, and the variety of options and associated costs can be all over the map. Knowing what you've bought and are currently paying for in terms of auto coverage is important, as you never know what is just around the corner.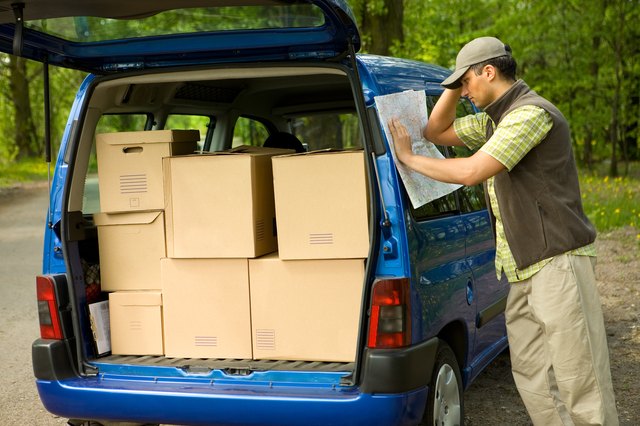 Three Steps When Driving a Friend's Car
The question of liability when it comes to driving a friend's car, or the reverse — a friend driving your vehicle — can be confusing. Coverage of multiple drivers generally "follows the vehicle," according to lawyers.com, but to be safe you must familiarize yourself with the details of your policy.
The website recommends three precautions before driving a vehicle other than your own:
• Make sure you have permission from the owner of the vehicle. • Make sure the owner has insurance coverage on the vehicle that you are going to drive. • Check to see whether your insurance will cover any damage that isn't covered under the owner's policy.