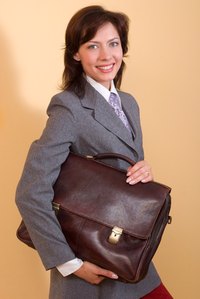 Grid management training is an approach to leadership training that balances task-oriented and people-oriented management skills. It focuses on personal leadership styles, team development, conflict resolution and building partnerships.
Significance
According to leadership researcher Bernard Bass, an awareness of natural leadership tendencies and various managerial approaches is the first step to understanding and improving leadership performance. Grid management highlights how placing too much emphasis on one leadership style at the expense of the other leads to low overall productivity.

Features
The Blake Mouton Managerial Grid or Leadership Grid, first developed by Robert Blake and Jane Mouton, uses the context of the grid model to identify five distinct leadership characteristics and styles to determine the most effective approach to managerial leadership.
Considerations
The Blake Mouton managerial approach, according to Bass, does not completely address the details of the best leadership styles, but is more useful as a tool to critically analyze leadership performance and to improve general leadership skills.