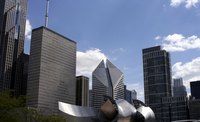 InvestorWords defines social responsibility as an idea for a business to function morally. Other definitions generally regard the concept similarly as pertaining to concern for society at large by a business enterprise.
History of Conflict
As far back as 13th century England, ideologies evolved which presumed profits and wealth were evil. By the 20th century the issue manifested as a conflict between for-profit corporations and non-profit social-cause groups.
Company Loyalty
In accepting investment funds from shareholders, an obligation exists for a good faith effort to maximize shareholder earnings. While it's sometimes acceptable to forgo short-term gains in pursuit of social good, it is not a license to put social causes ahead of the company or shareholders.
Profit and Wealth
Social responsibility programs (SOPs) create a positive public image. Though a company values its SOPs, profits fund the programs. Failure to maximize shareholder wealth may impair the company and hurt the larger community since corporate wealth can be a source for the creation of related businesses, jobs and financial support for non-profit organizations. It does not mean social responsibility and maximizing shareholder wealth are mutually exclusive, however.