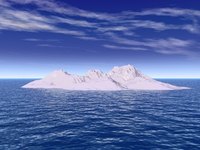 The 1997 Kyoto Protocol sets an agreement between the European nations, the U.S. and 37 industrialized nations about the reduction of greenhouse gases (GHG). The goal is a reduction five percent below the 1990 levels.
GHG Levels
The Protocol calls for GHG levels 5.2 percent below the 1990 level. This would represent an actual reduction of 29 percent based upon levels that had been projected for 2010. The six greenhouse gases that the protocol targets are Perfluorocarbons, Sulphur Hexafluoride, methane, nitrous oxide, sulfur hexafluoride and carbon dioxide.
United Nations Framework Convention on Climate Change
The Kyoto Protocol builds upon concepts developed in the 1988 United Nations Framework Convention on Climate Change. However, where the Convention encouraged nations to reduce greenhouse gases, the Protocol commits them to do this.
Annex 1 Countries
Countries that have taken on emission reduction under the Protocol are designated Annex 1 Countries. The Annex 1 countries are agreeing to either lower rate in the increase of their emissions or a cut in emissions.
Implementation
The Protocol has been ratified by 180 countries. The Protocol was implemented in February of 2005.