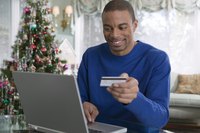 Your Chase Visa card offers a buyer protection plan under the name "purchase protection plan." This plan doesn't just cover you as the purchaser, but includes the recipient of defective merchandise you bought with your card as a gift. However, coverage is limited. As of 2015, Chase will reimburse you for up to $250 for each eligible item, with a maximum of $1,000 annually. You must apply for reimbursement within 90 days of the purchase date of a defective item, and send the item to a Chase benefit administrator.
Other Purchase Plan Coverage
The Chase plan covers certain items purchased with the credit card if they are damaged or stolen, or in case of "involuntary and accidental parting with the property." That means the merchandise was lost or destroyed in certain situations, such as a house fire or car accident. In that case, you have up to 120 days from the purchase date to file for reimbursement, with a $500 limit per claim but up to $50,000 per Chase Visa account. If your insurance company paid you a specific amount for the merchandise, but not the item's entire value, your purchase protection plan might pay the difference.
Ineligible Items
Not all purchases made with your Chase Visa are eligible for purchase protection. Ineligible items include plants and animals; any type of motor vehicles, including boats; antiques; computer software; used items; formal attire; medical equipment and any perishable items. Purchase protection doesn't cover anything sent via the mail or a professional delivery service. It doesn't include cash, credit cards or similar negotiable instruments. If an item is damaged or lost during war, terrorist attack, natural disasters or during any illegal activity, you're not covered.