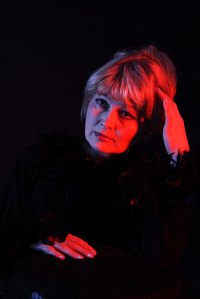 Fibro fog -- a head-clouding physical symptom of fibromyalgia, a syndrome defined by overarching body pain -- is characterized by a number of cognitive impairments. The resulting brain haze -- which can mimic symptoms of dementia and Alzheimer's disease, occur at any time and vary in intensity -- is one of the most stressful components of the chronic disorder, according to the website Fibromyalgia Symptoms.
Symptoms
The many cognitive challenges that define fibro fog include short-term memory loss, difficulty remembering plans or where you put things, trouble with language or numbers, difficulty concentrating and trouble retaining new information.
Causes
The medical community has yet to discover the actual cause of fibro fog. Stress, decreased blood flow to the brain, sleep deprivation and chronic pain can inhibit the brain's ability to retain short-term memories, according to Fibromyalgia Symptoms.org.

Management
Writing notes to yourself, maintaining a consistent daily routine, practicing relaxation techniques and maintaining healthy eating habits can help you manage fibro fog.
Psychology
A number of sufferers report being depressed. Depression, in turn, has been linked to low serotonin levels, memory loss and learning disabilities.
Treatment
Treatments include medication and physical therapy. Medications include over-the-counter analgesics, such as acetaminophen, aspirin, ibuprofen and naproxen. Prescription pain killers, antidepressants and anti-seizure drugs are also used. Exercise, stretching and hot and cold compresses, as well as psychological counseling, also help manage the disorder, according to the Mayo Clinic.