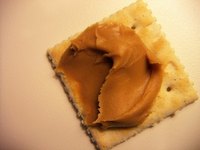 The U.S. Food and Drug Administration defines foreign matter in food as "objectionable matter" such as sticks, cigarette butts and inedible parts of a plant like a stem or pit.
The FDA, through provisions in the Code of Federal Regulations, establishes maximum levels of defects or foreign material in foods for human consumption that represent no risk to health. These levels, called "Food Defect Action Levels," are re-examined periodically by the FDA and modified as needed.
Features
The Food Defect Action Levels are determined by various criteria such as growing conditions, necessary harvesting practices and manufacturing processes required for each type of food product. Food products and food types have varying acceptable levels of foreign material allowed, based on the FDA's conclusions.
Expert Insight
The FDA states that the Food Defect Levels do not represent an average of foreign materials in processed foods, but rather represent limits at which the FDA will consider the food to be adulterated and subject to enforcement activities.
Considerations
The Food Defect Action Level for peanut butter includes insect filth as an average of 30 or more insect fragments per 100 g. Tomato catsup's Food Defect Action Level is an average of 55 percent or more mold count in at least six samples.