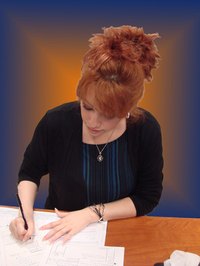 CPT -- or Current Procedural Terminology -- codes such as 88271 are numbers assigned to represent a specific medical, surgical or diagnostic service. CPT 88271 refers to testing services used in neurology and other medical specialties. The protocol for the code is the way in which the service is carried out. The American Medical Association created the CPT code set in 1966 and updates them annually.
CPT Codes
CPT codes are used in patient records and to bill public and private health insurance programs for medical procedures and services. People who work in a medical office are generally required to have knowledge of CPT coding.
CPT 88271
CPT 88271 refers to a molecular genetic test called a FISH, or fluorescence in situ hybridization, probe, which is used to diagnose an illness based on a DNA sample, or to determine the specific gene responsible for the illness. Examples of neurological diseases screened with FISH include Canavan disease and Down Syndrome. FISH is also used to diagnose other illnesses such as leukemia, multiple myeloma and other cancers.
CPT 88271 Protocol
The basic protocol, or process, of obtaining a sample using FISH includes obtaining a tissue specimen from the patient, placing the specimen on a microscope slide, inserting the slide in ethanol, and alternately freezing then warming the slide, placing it into a centrifuge, placing it in a humidity controlled incubator, then letting it dry. The sample is then examined under a high resolution microscope. The entire process takes one to two days to complete.