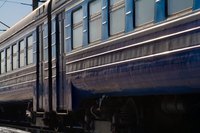 Amtrak is the United States' main long-distance passenger rail service, operating over 300 trains every day across 46 states to 500 destinations. Amtrak offers information and online tools for you to plan your rail trip and buy your tickets.
Schedules
Find up-to-date route information on the Amtrak website by clicking on the "Schedules" tab in Amtrak's "Fare Finder" box. Enter your departure city, destination and dates to generate a full listing of current schedules.
Reservations
Choose and purchase tickets on the Amtrak website with a credit card using the "Fare Finder" tool. Tickets are also available over the phone, 24 hours a day, and from a staffed Amtrak station or station with an automated ticket kiosk. Changes to reservations can be made online if the ticket was bought online or by phone. Change and cancellation fees may apply.
Seats
When reserving a ticket for an Amtrak trip, you choose your seat type or accommodation. A choice of sleeping accommodations exists on most long-distance Amtrak routes, with public and private bathrooms plus showers. Seat choice varies depending on the type of train and its route.
Fares
Reserve your Amtrak ticket as early as possible in order to find the best fares; you can book up to 11 months in advance. Amtrak fares are generally higher during peak holiday and travel season. Fares are made up of a rail ticket plus any additional charges for accommodation.