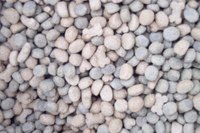 Any dog owner worries when his dog vomits, but the problem and solution could be simple if the dog in question recently underwent a sudden change in dog food. Diet changes are a known cause of acute vomiting in dogs.
Accompanying Symptoms
Even switching to a higher quality dog food often causes a dog to have an upset stomach. No major symptoms should accompany the vomiting, with the occasional exception of minor diarrhea.
Prevention and Treatment
A dog's system sometimes adjusts itself to a new food but if the vomiting seems severe or continues, switch the dog to a bland diet before slowly introducing the dog's previous brand of food back to it. To prevent vomiting altogether, introduce the new food to your dog as gradually as possible for best results.
Sensitivities
Food sensitivities to a particular brand of dog food sometimes cause vomiting. Sensitive dogs sometimes react to particular ingredients found in some brands of dog food and may exhibit signs of digestive upset, such as vomiting, as a result. If severe diarrhea or gas accompanies vomiting, and if other allergy symptoms like hair loss and skin irritation appear, immediately stop feeding your dog the new food.