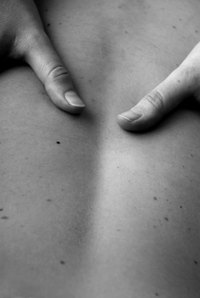 A massage is a great way to relax, rejuvenate sore muscles and ease stress. Unfortunately, certain factors may contribute to a negative experience after a massage, like itching. Reasons for this uncomfortable feeling vary but are rarely long lasting or dangerous.
Increased circulation
A basic body response to a massage is blood flow. Increased blood flow to the outer layer of skin on the massaged area often contributes to itching, particularly with Swedish massage when palms make continuous strokes in the same areas. The itching will subside after the blood moves away from the skin.
Allergies
If you are sensitive to certain lotions or have skin allergies, the ingredients in the lotion may be the cause of itching. If this is the case, take a cool shower and wash off any residual lotion. Tell the therapist to use sensitive formula lotion next time or you can bring your own.
Referred Nerve Sensations
Massage therapists are trained in the art of pressure points, often triggering these points through massage, which can cause different sensations throughout the body, including itching. The itching may not be in an area that was massaged — this is because pressure points trigger different parts of the body through attached nerves. It is common to hit the same pressure points repeatedly during Swedish massage, if you start to feel itchy, tell the therapist so they can avoid those.