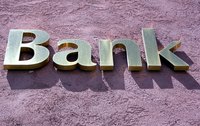 LIBOR stands for London Interbank Offered Rate. LIBOR is one of the most common interest rates applied to loans between banks, especially internationally. Banks sometimes use it as a benchmark for setting rates for products such as home equity lines of credit.
Definition
LIBOR reserve percentage, according to the American Bar Association, is the maximum aggregate of the rates of reserve requirements. It is variable and expressed as a decimal. The aggregate includes basic, emergency, supplemental, marginal and other reserves, but does not include transitional reserves.
Facts
LIBOR reserve percentage is determined under the regulation of the Board of Governors of the Federal Reserve System and may be adjusted by financial institutions for expected changes during the applicable term.
Considerations
The term "LIBOR reserve percentage" is generally found in commercial agreements between financial institutions concerning revolving lines of credit. It is not usually applicable to individual loans.