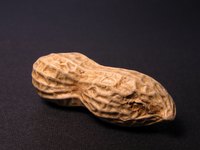 The EpiPen is a patented device that administers a dose of epinephrine when injected into the user's thigh following an allergic reaction. The EpiPen evolved from a similar device used by the military to combat nerve agents.
Inventor Shel Kaplan
Shel Kaplan, a former NASA engineer, developed the EpiPen while an employee at Survival Technologies in Maryland. Although his name is one of four on the patent, he did not own it and never received royalties on the product. Kaplan passed away in 2009 at age 70.
Evolution from the ComboPen
Kaplan first created the ComboPen, an autoinjector device used by the military to administer a nerve agent antidote. Kaplan modified the ComboPen to be a delivery device for epinephrine, thus creating the EpiPen.
EpiPen Made Public
The EpiPen was patented in 1977 and made public in 1980. Since that time, millions of prescriptions have been filled for the EpiPen.