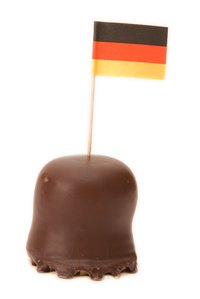 With almost 82 million citizens, Germany is a major market within Europe. Due to the country's consistently stable economy, German consumerism is solid and attractive to foreign industry and merchants.
Online
According to figures released by the German Association for Consumer Research (GfK), 34.1 million German consumers buy merchandise or services on the Internet (2010). Among the most popular purchases are books, clothes, travel and concert tickets, and cars. Unlike in other European countries where there is a reluctance toward online shopping by seniors, almost half of Germans between the age of 50 and 69 buy merchandise on the Internet.
Decision Making
The Internet also plays a major role when it comes to decision-making among German consumers. Before buying merchandise or services,, they usually consult the web for information and to compare prices. The cheapest bidder is not always the winner; tidiness, easy-return options, sustainability and quality of the product are more important in the decision-making than the price.
International Shopping
German consumers do not necessarily choose German products. The most popular online vendors in Germany are eBay and Amazon, with their international communities. Food and wine, consumer electronics, and even cars are among the most popular imported articles.