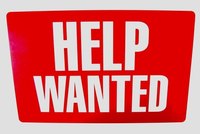 According to the BBB News Center, "The single greatest key to productivity is happy employees." Employee welfare policies written by HR focus on the well-being of the employees. This can involve physical, mental, emotional or team development tactics.
Investment
According to "Keep Your Employees Happy" by Spencer Shaffer, employees value personal and professional development tactics more than a simple inflation in pay. Companies need to be ready to commit to these policies once they have established them. Development reviews are one way to achieve professional development, for example, as long as the time and resources are available to complete them.
Benefits
Taking the time to create a welfare policy that advances personal and professional growth of employees can decrease employee turnover rate, reports CIOUpdate.com. Previously mentioned development reviews can give employees the structure and feeling of support to further their careers. Policies or activities focusing on health or physical activity can also decrease stress and increase workplace satisfaction.
Considerations
Employee welfare policies, whether personal or professional in nature, encourage open communication between managers and workers. Increases in learning and improvement capabilities require this communication to succeed.