Two major types of grasslands exist in the world: tropical and temperate. The temperate grasslands are the more arid of the two types and, as a result, their grasses grow shorter than in tropical areas.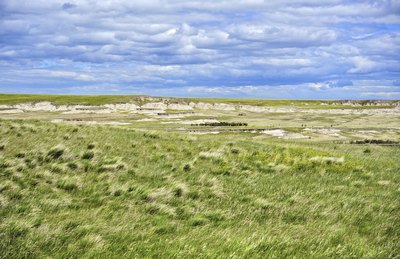 Location
Temperate grasslands exist on every continent except Antarctica, and they go by different names throughout the world. In Asia they are known as steppes. In Africa they are known as savannas. And in the United States they are prairies or plains.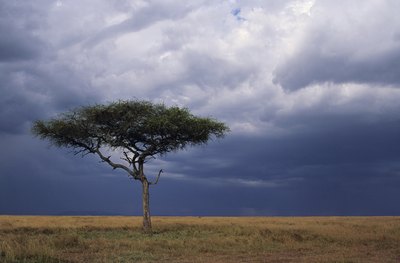 Function
Temperate grasslands serve as a transitional land feature between forests and deserts. For example, the great plains of the United States sit between the deserts of the west and the forests of the midwest and east. Their grassy vegetation is the result of rainfall. If grasslands received less rain, they would become deserts. If they received more, they would become forests.
Seasons
Temperate grasslands have a growing season and a dormant season. The grass stops growing during the dormant season because the temperature drops too far to support growth.
Colorado
Colorado is known as the home to the Rocky Mountains, but 40 percent of its land area is grasslands, making them the predominant type of vegetation in the eastern part of the state.