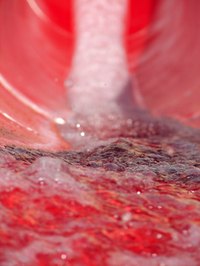 Great Wolf Lodge opened its newest vacation resort in Concord, North Carolina, in the the spring of 2009. The resort's main attraction features an incredible 80,000-square-foot climate controlled indoor water park. The North Carolina-based resort now runs the Southeast's largest indoor water park. The water park is exclusively dedicated to those vacationing at the family-friendly resort. It offers vacationers several indoor water activities, catering to all ages in your family.
Fort Mackenzie
The largest indoor attraction of Concord's Great Wolf Lodge is Fort Mackenzie, a four-story, interactive tree house. This area offers 12 levels of slides and different water activities. Filled with suspension bridges, super soaker buckets, and other water fun, Fort Mackenzie is ideal for all ages.
The River Canyon Run
The River Canyon Run is another indoor section of North Carolina's Great Wolf Lodge. If your family is looking for an activity to participate in together, the River Canyon Run is right for you. Load the family up on to a giant raft and coast down one of the the resort's largest slides.
Mountain Edge Raceway
If you're up for a little friendly competition, challenge your dad or sibling to a race on the Mountain Edge Raceway. This four-story slide features a variety of twists and turns and an optional dark tunnel.