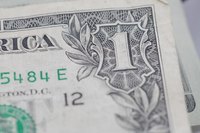 Day traders invest actively throughout the day to profit from small asset price fluctuations. Consider day trading tax implications when calculating your returns. Tax law actually benefits long-term savers above day traders.
Identification
The Internal Revenue Service taxes capital gains and investment income. Capital gains identify asset price appreciation, while investment income includes interest and dividends. Day traders rarely earn investment income.
Features
The IRS structures its tax code according your holding period for an investment. As of 2010, day traders pay higher short-term capital gains tax rates of 10, 15, 25, 28, 33 and 35 percent. Long-term capital gains are associated with investments that are held for at least one year. These gains are taxed at a maximum of 15 percent.
Considerations
Trading commissions reduce your tax bill, by increasing the basis, or costs of investments. Trading losses also lower taxable income. Use IRS Form Schedule D to calculate net profits and losses for all investments.
Misconceptions
Tax law is not permanent and changes according to political sentiment. Tax rates for day traders are set to increase in 2011.
Warning
The IRS prohibits wash sale deductions. Wash sales occur when traders sell stock at a loss for tax purposes, only to repurchase the same stock after tax season.