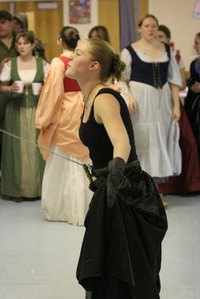 As an actor you can definitely deduct legitimate expenses when you file taxes. The only thing you have to keep in mind is that the IRS might analyze your claims with an audit, so be prepared to defend them.
Independent Contractor and W-2 Filing
As an actor, you will often be working as an independent contractor. This means you will usually be self-employed, and that you would file tax forms such as the Schedule C, the 1040, and the 8829 Home Office Deduction form.
As an independent contractor, you will be required to pay taxes if your earnings exceed $1,000 in a year's time. If you find at the end of the tax year, that you have both W-2 and 1040 income, file your W-2 employment and 1040 income separately.
Deductible Expenses
Deductible expenses are described as anything: "Incurred in connection with your trade, business or profession," that "must be 'ordinary' and 'necessary,' and "must "not be lavish or extravagant under the circumstances," according to Riley and Associates. Since what is "not lavish" might differ from actor to actor, make sure you are honest with your claims, and you can provide proof of their necessity to your profession.
Common Expenses Actors Claim
Acceptable expenses often include travel (hotel, meals, etc.), vehicle and transportation, equipment, supplies, wardrobe, home office expenses, legal and professional fees, video costs, agent fees, and promotional expenses.
Also allowable are, concert tickets, CDs, stage makeup and wardrobe, lessons and classes, videos and DVDs if they are necessary to conduct your business as an actor.
Travel Restrictions
Meals are usually limited to a deduction of 50 percent of their total expenses. For overnight accommodations and travel you will be reimbursed in full. Overnight expenses usually include phone use, cleaning, and reasonable tip allowances. Overnight expenses will not appear necessary to the IRS though, if you can reasonably return home without spending the night at your desired location.
Accountable and Non-Accountable Employers
Some employers will operate under an accountable plan. If yours does, your employer will provide you with the U.S. government per diem to cover your expenses. You can't claim any additional expenses if this is the case.
If the employer operates under a non-accountable plan, the employer will give you a flat fee to cover your expenses. You can still file for reasonable allowable expenses, if your expenses have not been covered under your employer's non-accountable plan.