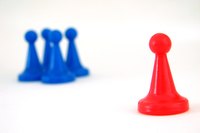 Employment Practices Liability Insurance is called EPL insurance or EPLI. EPL insurance covers employer liability claims based on discriminatory practices not covered by commercial general liability insurance.
Employment Practices Liability Coverage
EPL insurance covers lawsuits and liability in case of wrongful discharge, sexual harassment and failure to promote based on racism. EPL insurance policies may cover employment misrepresentation, slander and defamation claims.
Employment Practices Liability Coverage Endorsements
EPL insurance may require additional insurance policy endorsements to cover directors and other senior-level executives, called "D and O" endorsements, according to Ian Youngman in "Directors' and Officers' Liability Insurance."

Exclusions
EPL insurance may or may not include the defense costs against employment practices lawsuits. If the insurance does cover the defense costs, it will do so up to a predetermined cap. EPL insurance does not cover claims that fall under worker's compensation or costs that arise from labor disputes.
EPL Insurance Terms
EPL insurance policies include a "duty to defend" provision. According to Jacquelyn Lynn, in "The Entrepreneur's Almanac," the duty to defend is nearly universal in EPL insurance policies because approximately three out of four claims are fraudulent or groundless. The EPL insurance provider may give the insurer the right to select the defense counsel or provide a list of defense attorneys from which the company can select.