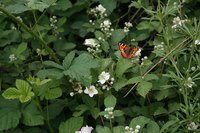 The business ecosystem concept was derived from the term "ecosystem," normally identified with nature and biology. A business ecosystem examines the interactive relationships among all entities involved in production or delivery of a certain product.
Ecosystem Basics
"Ecosystem" is a biological term that explains the symbiotic relationships of all living things in a natural environment. It describes how those living things work in close proximity to create and maintain a self-sustaining system.
Business Ecosystem Basics
In business, the ecosystem includes all organization types that are a part of the process of delivering a product or service to the market. Suppliers, distributors, customers, competitors and government agencies are among common organizations that participate in a particular business ecosystem.
Business Function
Each organization involved in a particular business ecosystem must consider how it interacts with and is affected by other ecosystem members. This requires the organization to flex, adapt, grow, evolve or make other necessary adjustments over time to survive and thrive.