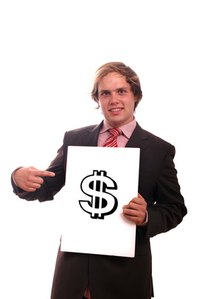 Customer equity is an approach used by marketing professionals to quantitatively assess the key factors that drive customers' buying behavior. Value, brand and retention equity combine to form the total value of a company's customers: its customer equity.
Value Equity
Value equity measures customers' perceptions of a product's worth compared to its cost. This factor is especially important to companies pursuing a low-cost strategy.
Brand Equity
Brand equity expands on value equity by going beyond objective value and considering the intangible benefits associated with a brand, as perceived by customers. Status symbols and emotional appeals play into brand equity.
Retention Equity
Retention equity refers to customers' preferences about staying loyal to a brand and purchasing from the company in the future, because customer equity measures the lifelong value of customers.