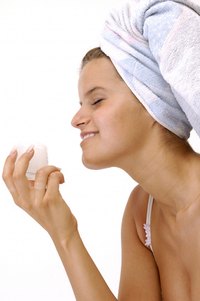 The Shiseido company, a popular maker of beauty and skincare products, divides its skincare formulas into five different categories. They are Age-targeting, Brightening, Hydrating, Oil Control, and Ultimate Experience. Each category serves specific purposes.
Age-Targeting: Bio-Performance and Benifiance
Two of Shiseido's skincare packages belong to the "Age-targeting" category. As the category indicates, these lines--Bio-Performance and Benifiance--treat common signs of aging skin, such as wrinkles and discoloration.
Brightening: White Lucent
White Lucent belongs to Shiseido's "Brightening" category. The White Lucent line includes more than 10 different products, all of which are intended to brighten and clarify the user's facial features.
Hydrating: The Skincare
Shiseido classifies "The Skincare" as a "Hydrating" line. Rather than targeting a specific area or focusing on a particular aspect of the skin's appearance, The Skincare products are designed to improve skin's overall health and beauty.
Oil Control: Pureness
Shiseido's Pureness, filed under the "Oil Control" category, is meant for consumers looking to target and eliminate oiliness of the skin. In addition to treating and preventing oiliness, Pureness fights blemishes and enlarged pores.
Ultimate Experience: Future Solution LX
The Shiseido company refers to Future Solution LX as the "Ultimate Experience"nd its latest advancement. Future Solution LX both improves skin quality and discourages signs of aging.