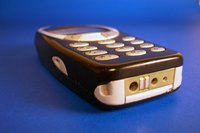 From a business prospective, understanding clients creates a clearer picture of which direction to take. Business relies on feedback from customers but they don't always get a straight answer when asking directly. Customer relationship management software/modules make tracking data easier.
Definition
Defined as a business system focused on managing and tracking customer related data against business goals, strategies and processes, a customer relationship management module automates client-related data acquisition and marketing.
Function
A CRM module focuses on a single area of client management such as organizing contacts or direct marketing. Taking the human element out of customer relationship management allows a business to reach more people, more efficiency, in less time and for a lower cost compared to people tasked with the same job.
Negatives
Have you ever received an automated phone call from your mobile phone service provider about a new sale or promotion? Without a human element, a customer may be more apt to pay less attention compared to a real person in a call center.