The border between Canada and the United States is the world's longest undefended border. It stretches from the Atlantic coast all the way to the Pacific. Although the border remains undefended, security concerns have been heightened in recent years.
U.S. Citizens Entering Canada
The Canadian Border Services Agency doesn't require you to carry a passport to enter Canada. However, you must carry a valid proof of identity and a proof of citizenship, such as your birth certificate or your certificate of citizenship. If you were not born in the U.S. but are a permanent resident of the United States, bring your Alien Registration Card ("Green Card").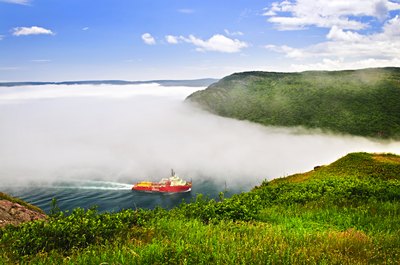 U.S. Citizens Traveling with Children
If you are traveling with children, bring proof of custody or a notarized letter from a non-accompanying parent authorizing the trip, as well as the appropriate proof of the child's citizenship. Check the U.S. Embassy Canada website for any travel warnings.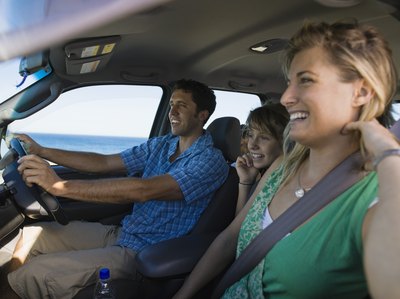 U.S. Citizens Returning to the United States
If you're returning by air from Canada, the United States requires that you carry a valid passport. If you are returning by land or sea, you must carry either a U.S. passport book or card, enhanced drivers license or other compliant document.