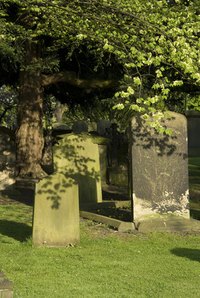 Companies hoping for a competitive advantage over other employers may offer retirement survivor benefits. This gives a retired worker's family the security of knowing they will have some benefits even if the retired employee dies.
Types
Survivor benefits differ widely among companies, but often include survivor pension income, life insurance proceeds, long-term care policies, health care and dental coverage.
Significance
Survivor benefits help companies acquire and hold onto employees in a competitive work environment. Such benefits show employees that a company cares about the entire family, which can help the employee focus on work.

Acquiring
Survivor benefits are frequently offered at no cost through a company's employee benefits plan. Some benefits are optional and require an employee to purchase needed benefits through a cafeteria-style plan.

Claims
Survivors claim benefits by bringing a death certificate and proof of identification to their company's human resources department. Some companies will then have the survivor work directly with the benefits providers.