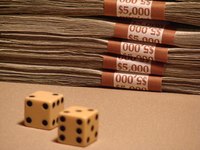 A due diligence report is one of many tools used by businesses and investors to make business decisions. The report typically includes information, such as experience, education and other credentials of key personnel in a company.
Definition
According to InvestorWords.com, a due diligence report is a document that explains the findings of an investigation. The investigation is comparable to a background check. Findings may include financial information such as holdings or debt.
Purpose
The purpose of a due diligence report is to inform relevant parties, such as potential investors or a company considering a buyout of a company, of a company's operations and management resources and any information that would give insight into the quality of the business. The report highlights any risk associated with the company being investigated.
Use
Entities such as venture capitalists and businesses will use the due diligence report to decide whether or not invest or buy out a business.
Considerations
Even if a due diligence report yields a positive evaluation, it is no guarantee that the desired business transaction will follow. Other factors, such as the market for the type of business in question and the state of local and national economies, will be considered before a business deal is made.