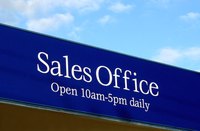 Companies analyze sales data for many reasons. Applications range from improving sales force productivity to mining corporate databases to identifying hidden customer buying patterns. The most common reason is to improve sales force productivity.
Identify the Sales Process
Prior to analysis, companies must determine what to measure and ultimately what to analyze. This starts with identifying each step in the sales process.
Track With Technology
Next, companies use technology to track and measure the results of each step as sales people implement the process. Several sales productivity software packages are on the market to help companies do this. One such package is called Customer Relationship Management (CRM) software. CRM serves as a data collection and analysis tool.
Analysis Results
From the information collected, companies can analyze the data, looking for the root cause of any sales slump or lack of sales. As noted, most sales productivity software packages come bundled with built-in analysis tools.
Adjust Sales Process
Once companies determine the root cause, they can make the necessary adjustments to the sales process to correct the problem. The end result is more sales and more successful sales people.