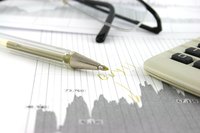 International diversification is used to reduce economic and political risks associated when investing solely within the home country. The validity of international diversification is disputed as globalization is causing markets to move in similar patterns with a high correlation.
Purpose
The purpose is to find investments that will move in the opposite direction of the domestic investments, whether it is stocks, real estate or other types of investments. This way, if the value of the stocks decline in the home country, they could be expected to increase in the international country or countries.
Effectiveness
During the financial crisis of 2008, professionals observed that portfolios with international diversification did not protect investors for risk. This leads to a series of debates on the effectiveness of international diversification. The basic rule is that in the long run, international diversification is an effective means of diversifying risk. However, it does not protect the investor as well if there is a global crisis.
Countries
Emerging countries are considered the top choice for diversifying risk since they do not follow the same cyclical patters as industrialized nations. When looking at countries to diversify risk, also make sure that there is political stability so that an effort to reduce risk in the home country is not counterproductive by bringing in additional risks.