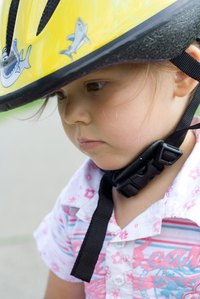 An effective safety coordinator applies good communication skills, deductive reasoning and leadership ability when performing his duties. The coordinator trains to learn the tools and techniques used to develop, review and implement safety rules and procedures in residential or nonresidential settings.
Education
A safety coordinator needs at least an associate's degree, which requires the completion of a two-year program at an accredited school of health and administration or safety management, according to the U.S. Bureau of Labor Statistics (BLS).
Training Themes
According to the BLS, new safety coordinators receive hands-on training after being hired. Employees usually need one or two years of experience and training with adept professionals, indicates O*Net OnLine. Safety coordinators learn how to implement appropriate safety measures based on operating needs, test workplaces for environmental hazards and ensure that employees abide by safety laws and regulations when performing tasks.
Technology
According to O*Net OnLine, safety coordinators train to use tools and equipment such as safety management software, hazardous materials detection equipment, radiation protective apparel and facilities management software.