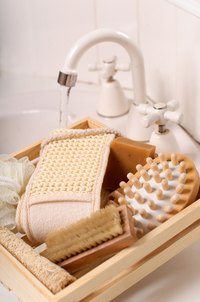 Cellulite is the appearance of dimpled areas on the thighs, hips and stomach caused by excessive fat cells underneath the skin. It is the result of various factors, including age, hormones, diet and lifestyle. Synergy cellulite treatment is an option for reducing the appearance of cellulite.
Description
The Synergy machine, known as the Aesthetic Massage System (AMS), uses a suction action, similar to a vacuum, to remove excess fluid from fat cells. It is manufactured and distributed in Utah by Dynatronics. Unlike some other cellulite treatments, Synergy is approved by the FDA.
Regimen
Generally, the Synergy treatment regimen is three times a week for two months. Each session is about 30 to 40 minutes in length. After treatment, monthly visits are scheduled to monitor and maintain the results.
Results
In 1998, the findings of a clinical study conducted by two plastic surgeons showed that 91 percent of patients had a significant reduction in cellulite after Synergy treatments.
Cost
The cost of Synergy cellulite treatments range from $105.00 to $200.00, depending on how many areas have to be treated and the amount of cellulite present.