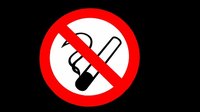 Electronic cigarettes are small, battery-powered gadgets that resemble tobacco cigarettes. They deliver nicotine to the user when he inhales the smoke-like vapor created from liquid nicotine.
Availability
Electronic cigarettes are widely available in many countries and from central locations such as shopping malls. They are also available in a variety of flavors.
Insufficient Testing
Electronic cigarette companies often market their products as a safe alternative to cigarettes or a safe way to help people stop smoking. However, influential organizations such as the World Health Organization, the U.S. Federal Drug Administration and the Mayo Clinic contend that electronic cigarettes have not yet been properly tested; therefore, their safety cannot be guaranteed.
Not a Safe Cigarette Alternative
A limited test carried out by the FDA found carcinogens and toxic chemicals in two popular brands of electronic cigarettes.