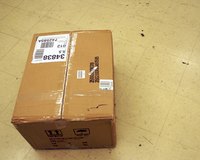 Bringing or sending goods to the United Kingdom (U.K.) from another country, even for personal use, may incur customs duty, excise duty and/or import value-added tax (VAT).
Personal Use Goods
With the current appetite for buying items from international auction websites, the general rule for personal use is that all goods--new or used--over a certain value are liable for customs, excise or import VAT duties. It's the responsibility of the person receiving the goods in the U.K. to ensure the duties are paid.
Liable Duties
Customs duty is paid on products imported from outside the European Union and is charged on a percentage of the total value of the goods. Excise duty is paid on alcohol, tobacco and perfume and is charged only if the importer exceeds the duty-free allowance. Products for personal use that are imported into the UK are charged import VAT. An accurate, completed, Customs Declaration form needs to be affixed to each package before it is sent.
Commercial Use Goods
Different rules apply to duties on goods for commercial use. The U.K.'s HM (Her Majesty's) Revenue and Customs website, which is linked in the Resources section, provides more information.