As an ancient society, the Spartans ate only what was available and, as a warrior society, ate for strength and health, not pleasure. The Spartan diet is not a weight loss diet, but an eating plan you're meant to follow for life. It is a plant-based diet rich in fruits and vegetables with moderate amounts of grain and meat and no processed foods. The concept encourages you to view food as fuel not as a source of enjoyment, and it aims to teach you to eat so you're still a little hungry. Before making any changes to your diet, consult your doctor.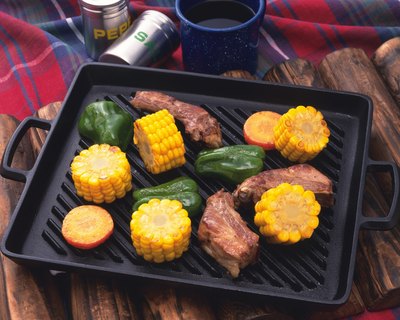 Focus on Fruits and Vegetables
The warm climate in ancient Sparta, now Greece, allowed for an abundance of fruits and vegetables. The modern Spartan diet also encourages you to make fruits and vegetables the mainstay of your diet. Fruits and vegetables are rich in nutrients that nourish your body and help it fight off disease.
Unprocessed Grains
Grains are allowed in moderate amounts on the Spartan diet. Include whole grains that are high in fiber. Joe De Sena, author of "Spartan Up!: A Take-No-Prisoners Guide to Overcoming Obstacles and Achieving Peak Performance in Life" suggests you eat carbs that are at least 20 percent fiber, or 5 grams of fiber per serving. Barley, which was the preferred grain in ancient Sparta, contains 6 grams of fiber and meets 24 percent of the daily value in a 1-cup serving. Millet and bulgur are also high-fiber whole grains that make a good addition to your Spartan diet. Most important, include a variety of unprocessed whole grains, such as oats, brown rice or whole wheat.
Healthy Proteins
Like grains, proteins are recommended in moderate amounts on the diet plan. Eat less meat, and include alternative sources of protein such as beans, lentils and nuts. Eating a variety of non-meat sources of protein helps vary your nutrient intake for better health. In fact, making nuts a regular part of your diet, as long as you eat them in small amounts, may help lower your risk of heart disease, according to the 2010 Dietary Guidelines for Americans.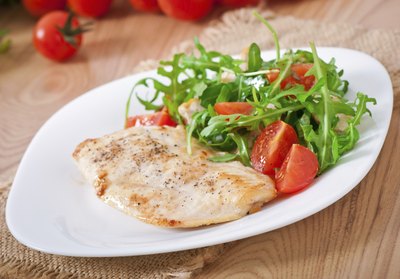 Healthy Fats
Spartans viewed fat as a concentrated source of energy. And while much of the fat in the ancient diet came from meat and dairy, the modern diet recommends healthier sources. De Sena suggests you include healthy fats that provide additional nutrients on the Spartan diet, such as nuts, avocados and eggs with the yolk.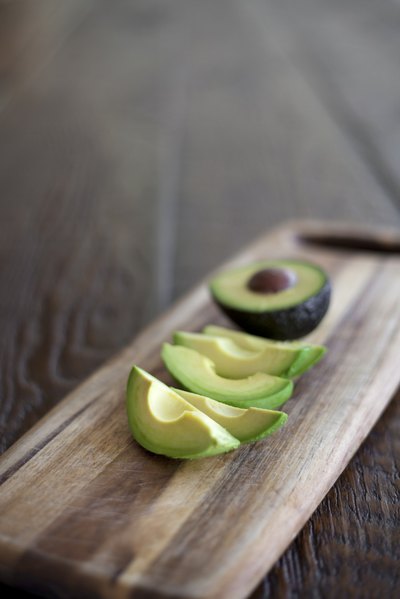 Sample Meal Plan
A healthy breakfast might include an egg white omelet with spinach and whole-grain toast with peanut butter. Eating high-fiber vegetables at breakfast helps stabilize blood sugars, according to De Sena. For lunch, top mixed greens with chickpeas, walnuts, balsamic vinegar and olive oil, and eat a side of cooked barley and a bowl of blueberries. At dinner, try grilled salmon with quinoa, broccoli and pineapple. Snack on fresh fruits and veggies when hungry.
Pros and Cons
The Spartan diet is a healthy eating plan that encourages you to eat nutrient-rich fruits, vegetables and whole grains. However, it is very strict and recommends you eliminate all processed foods. Diets with good and bad food lists are considered fad diets and difficult to follow long-term, notes the University of Pittsburgh Medical Center. Also, the diet does not provide information on serving sizes for food choices but expects you to stop eating when you feel 80 percent satisfied. This may be difficult for some people to follow. In addition, while Spartans drank milk and ate cheese, the modern-day diet does not mention these foods as part of your meal plan, which may increase your risk of nutritional deficiencies such as calcium and vitamin D.