Fermentation is the process of converting the fats, sugars and carbohydrates into something else. The process has been used to convert fruit juice into wine, to pickle fresh vegetables, and more. The process of fermentation was used thousands of years ago, according to NPR, and it is still a relevant technique for the today's modern pantry.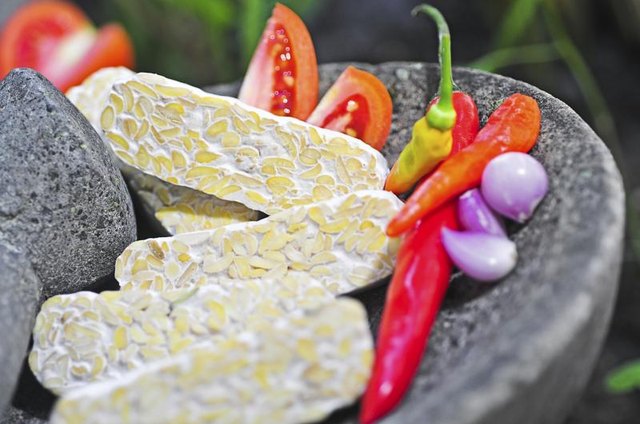 (lessismoregraph/iStock/Getty Images)
During the process of fermentation, the sugar in a food or beverage product is broken down by added yeast or bacteria, as the product is kept at a certain temperature. In the making of wine, per Food and Wine, yeast is added to the skin and juice of grapes, converting the sugar to alcohol and resulting in wine. As described by Utah State University's Fun Facts About Fungi, when yeast is added to unleavened bread, the conversion of sugar into carbon dioxide and alcohol softens the bread and causes it to rise.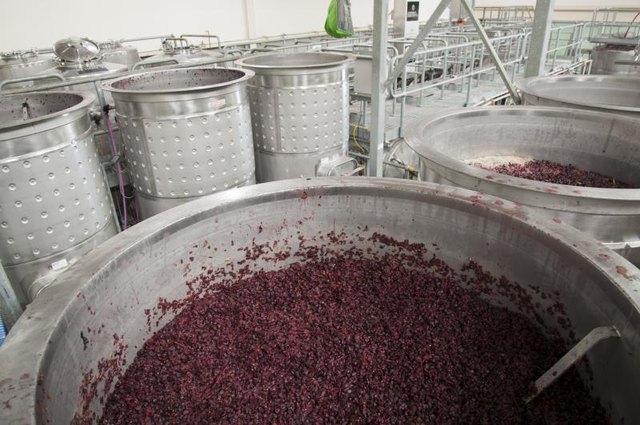 MichaelMajor/iStock/Getty Images
Before modern-day refrigeration, fermentation allowed foods to be stored past their shelf life. Today, it can be used for this purpose as well as the enhancement of flavor. Fermentation can be done at home to produce items such as pickles, yogurt, cheese, sauerkraut, kimchi (fermented cabbage), and kefir (a fermented dairy beverage). Proponents of probiotics claim that foods fermented with bacteria promote good intestinal health and, according to Harvard Medical School's Family Health Guide, may help heal Crohn's disease and irritable bowel syndrome.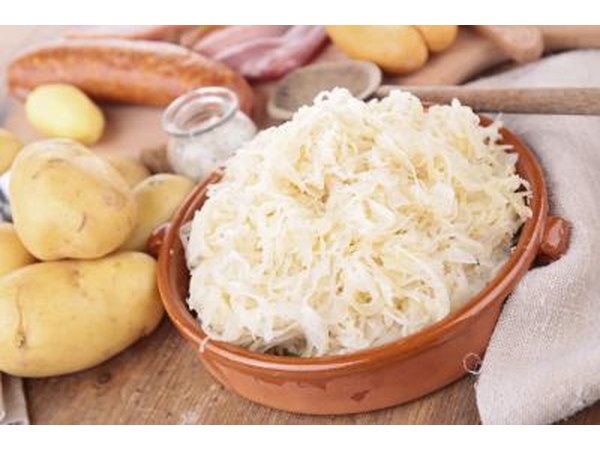 margouillatphotos/iStock/Getty Images
Sandor Ellix Katz, author of "The Art of Fermentation," tells NPR that sauerkraut is a simple food appropriate for beginners to try. For a basic sauerkraut recipe, he recommends chopping cabbage, placing it in a large bowl and lightly salting it. Squeeze the cabbage to release the liquid into a separate container. Press the cabbage hard into a jar to force out any air bubbles, then pour the juice over it and seal the jar, so that the cabbage can absorb the flavor of the juice. After sitting for three to five days, your sauerkraut should be ready to enjoy.
joanna wnuk/iStock/Getty Images
Prior to beginning, wash glass jars, free of cracks, with hot, soapy water and rinse. Jar tongs or jar lifters will help you to grip the jars and pull them from hot water safely, but regular stainless steel tongs will work as well. Country Living suggests placing the clean jars open-side up into a large pot or canner, filling the pot with enough water to cover the jars, and boiling over high heat for 15 minutes. Once they're done boiling, remove the pot from heat and placing the lids and tongs into the water between 10 minutes and 1 hour. (The lids may come with sterilizing instructions; if so, follow them.) Because bubbling takes place inside of the jar as food is fermenting, you'll want to place some sort of weight on top of the lid. Per Men's Journal, try a pickling weight or even a clean rock; place the lid loosely on top of the jar and "burp" it daily in order to prevent the contents inside from exploding.
monticelllo/iStock/Getty Images
Promoted By Zergnet