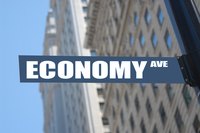 Microeconomic and macroeconomic policies are tools government officials use to stimulate or control economic growth. For this reason, the policies are often pawns in political dialog and congressional debates where tradeoffs and compromises must be made among various polices to move the government decision-making and legislative process forward.
Microeconomic Policies
Microeconomics is the study of how consumers (demand) and producers (supply) make decisions toward allocating limited resources. Microeconomic policies apply when federal, state and local governments make decisions that will affect the behavior of consumers and producers.
Macroeconomic Policies
Macroeconomics is the study of the whole economy or national economic parameters such as Gross National Product (GDP), unemployment, inflation, national savings and investment and how these parameters individually and collectively affect economic growth. Macroeconomic policies are policies made by the federal government specifically designed to modify one or more of these parameters.
Applications
Generally, microeconomic policy focus of the supply side or the factors of production where government decisions are made to increase the factors of production or improve productivity. Macroeconomic policies are either fiscal or monetary. Fiscal policy is where the federal government spends money or reduces taxes to stimulate economic growth. Monetary is where the Federal Reserve Board increases or decreases interest rates to control inflation or stimulate or control economic growth.