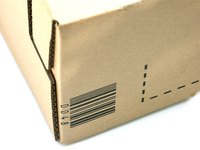 Risk free means that there is no loss or hazard involved. For example, those who participate in an activity will not experience any type of harm. This may apply to risk-free trials of certain products, services or investments.
Purchases
Consumers may purchase a product that comes with a trial period that is risk free. This allows users to pay for a product or service, but have the opportunity to request their money back before a certain deadline.
Benefits
Ordering a risk-free product is beneficial for customers who want to try products that are expensive or that they are skeptical about. If the customer disapproves of the items's performance, then there will be no loss in ordering it.
Returns
Upon returning the product or canceling the service, consumers will receive a full refund or have only a small out-of-pocket charge for the trial fee or restock fee (this should be disclosed before the purchase). Many companies refer to their money back guarantees as being risk free.
Warning
When buying an item or service for a risk-free trial period, remember to write down the date that the trial ends, so that you may request a refund before the expiration of the offer.