Greek yogurt has been around for thousands of years but has only recently gained popularity in the United States. Both types of yogurt are made from milk and active cultures, but Greek yogurt differs from regular American yogurt both texturally and nutritionally.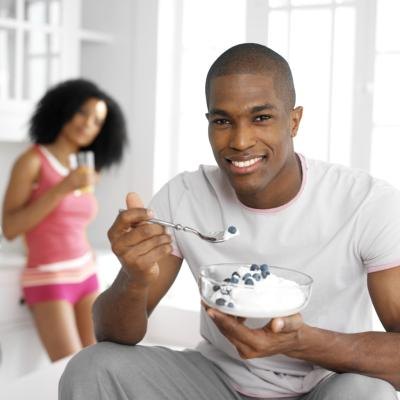 (George Doyle/Stockbyte/Getty Images)
Greek yogurt is generally thicker than regular, American yogurt. Many types of American yogurts contain thickeners, such as pectin, but Greek yogurt is strained to remove more of the liquid (whey). Straining makes the texture of Greek yogurt denser and creamier than regular yogurt.
Eising/Photodisc/Getty Images
Greek yogurt contains less lactose and other carbohydrates than regular yogurt. Because it is more concentrated, whole milk Greek yogurt is higher in fat and calories than regular whole milk yogurt. Regular yogurt contains about twice the calcium as Greek yogurt, but Greek yogurt is higher in protein.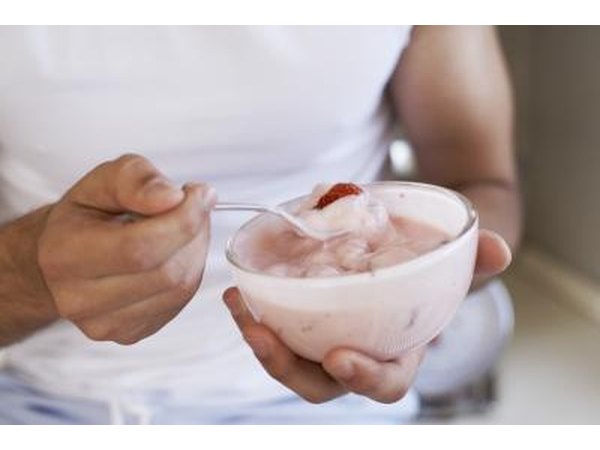 Jupiterimages/Stockbyte/Getty Images
Greek yogurt is better for cooking because it does not curdle when heated, a problem cooks sometimes encounter when heating regular yogurt. The thick, creamy texture of Greek yogurt makes it a good substitute for sour cream. Greek yogurt has a longer shelf life than regular yogurt because it contains less whey.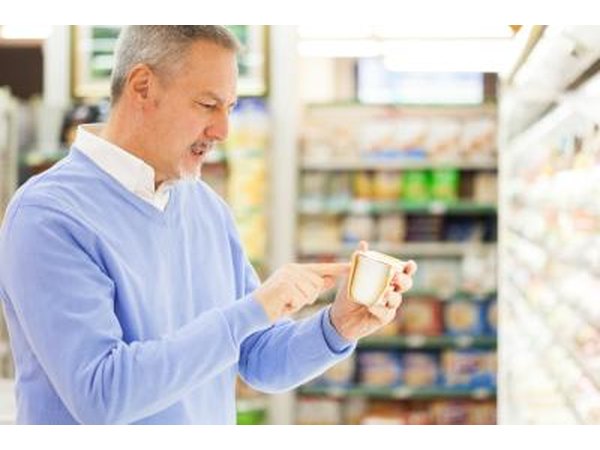 Minerva Studio/iStock/Getty Images
Promoted By Zergnet