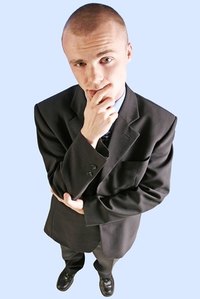 A SWOT analysis is a study that helps a company understand its internal and external business environment. It compiles information about both the company and the industry.
S.W.O.T.
SWOT is short for strengths, weaknesses, opportunities, and threats. Ideally, the analysis helps a company build on its strengths, find a cure for its weaknesses, identify and grasp its opportunities, and keep it safe from threats.

Strengths
The analysis looks at what the company excels at internally. These are the strengths of the organization. An example could be a company that designs extremely innovative products.
Weaknesses
The company's internal weaknesses identify what it may be lacking in comparison to the competition. An sample internal weakness could be the lack of name and product recognition for a new business.
Opportunities
The company's external opportunities include environmental conditions that can affect the company. An example external opportunity could be a company which gets a new product design to market before anyone else in the industry.
Threats
Threats are external environmental conditions that affect the company. They can come from either the overall environment or the competition. An example external threat could be a company that does not keep pace with increasing technology.