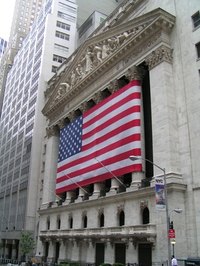 With the rapid growth of the internet, trading stocks online has become extremely popular. Some of the major reasons for this are cheaper commissions, greater accessibility to market data, and the ease of executing trades using an ordinary personal computer.
Shopping For An Online Stock Broker
Potential stock investors need to evaluate several different brokers. One area of concern is commissions. Traders should verify if the advertised commissions are for roundtrip trades (buying and selling) or just for one leg of the trade. Also, the trading tools offered, such as charts and indicators, should be compared as well.
Learn The Order Console Inside And Out
After establishing an account, the new trader should thoroughly examine the trading console and its capabilities. For instance, not only should they understand how to buy and sell stocks, they also need to know how to place market orders, limit orders, and set stop-loss prices.
Create A Trading Plan
The new trader should not attempt any live trades until she has created a solid trading plan. This plan should state all the conditions for buying and selling stocks. Each entry and exit point shall be defined in this plan.
Paper Trade The Plan
After the trading plan is established, the beginning trader should paper trade the market before using any real money. A minimum of 50 trades should be conducted before going with real trades. Commissions need to be included in all paper trades.
Set Up A Trading Journal
One of the best habits that a beginning trader can start is to keep a trading journal. This is a log where factors affecting trading decisions are kept. The information from a trading journal can be invaluable.