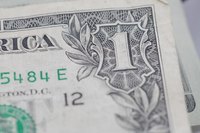 Investors enter the stock market for improved standards of living. Stock exchanges are critical to this investment process, as they facilitate trades between investors. Be advised that stock exchanges introduce distinct risks to the general population.
Identification
Stock exchanges function as large auctions where buyers and sellers of securities are organized. Stock exchanges clear investment trades at price points where the lowest offering and highest bidding prices intersect.
Benefits
Stock exchanges introduce liquidity, which reduces the costs of doing business within financial markets. Liquidity describes the ease in which any asset may be sold for cash. Without stock exchange infrastructure, investors would be required to spend money marketing their own securities for sale.
Features
In the primary market, corporations raise capital by issuing stock to investors. From there, investors trade shares between themselves within the secondary market. Financial exchanges facilitate trades in both the primary and secondary markets.
Effects
Stock exchange information technology provides tickers for real-time stock quotes that serve as economic indicators. Sharp drops in stock exchange values often signal that the economy is entering a recession.
Warning
Stock exchange activity can expand wealth gaps in society. These gaps may lead to social unrest if the masses believe that the rich are exploiting the poor for material gain.